Evergreen is In a world where digital transformation has become an essential component of every business strategy, Evergreen's dependable and flexible CMS solution is a crucial tool for keeping your online presence up-to-date and relevant. So if you're looking to streamline your website management process and take your business to the next level, Evergreen is the way to go. a custom-built Content Management System (CMS) that's been developed and supported by Cascade Web Development for over two decades and is a testament to its creators' unwavering commitment to versatility and dynamism. Unlike other run-of-the-mill CMS platforms, Evergreen boasts an extraordinary degree of flexibility and adaptability, allowing it to cater to the unique and diverse requirements of each individual user. With an extensive array of features and capabilities at its disposal, Evergreen empowers website owners and administrators to effortlessly manage and govern their content, freeing them from the technical intricacies of their digital infrastructure and enabling them to focus on what really matters: growing their business. Whether you're a small business owner or a large enterprise, Evergreen provides a reliable and adaptable solution for managing your online content.
Get The Right Gear!
Check it out at
https://helmethouse.com/
. While we didn't design the site's visual elements, we played a crucial role in developing the powerful back end and assisting with innovative features. This online hub is dedicated to helmets and motorcycle gear, and it's truly remarkable. When you visit the site, get ready for an outstanding experience! It boasts a sleek design and a user-friendly interface, allowing you to easily navigate through Helmet House's extensive collection of top-quality helmets, accessories, and stylish apparel. At Helmet House, safety and style are paramount, and we've worked hard to ensure that their website reflects these values. Whether you're searching for optimal protection, comfort, or a way to express your individuality, Helmet House's website offers a seamless and enjoyable shopping journey. We're proud to have played a pivotal role in developing the back end and contributing to the site's innovation. Head over to Helmet House's website and explore the incredible work we've done together!
Helmet House Homepage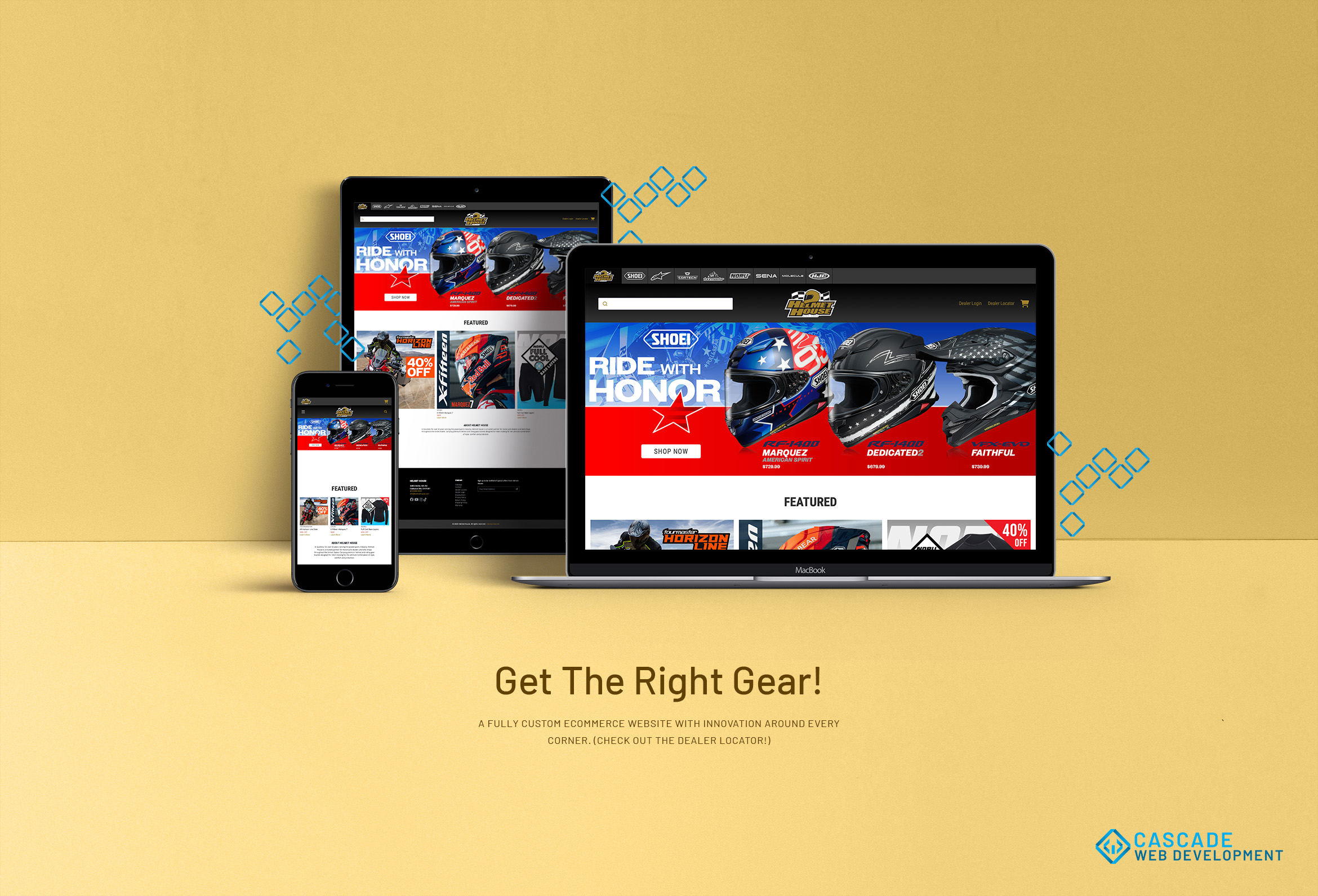 Helmet House Dealer Locator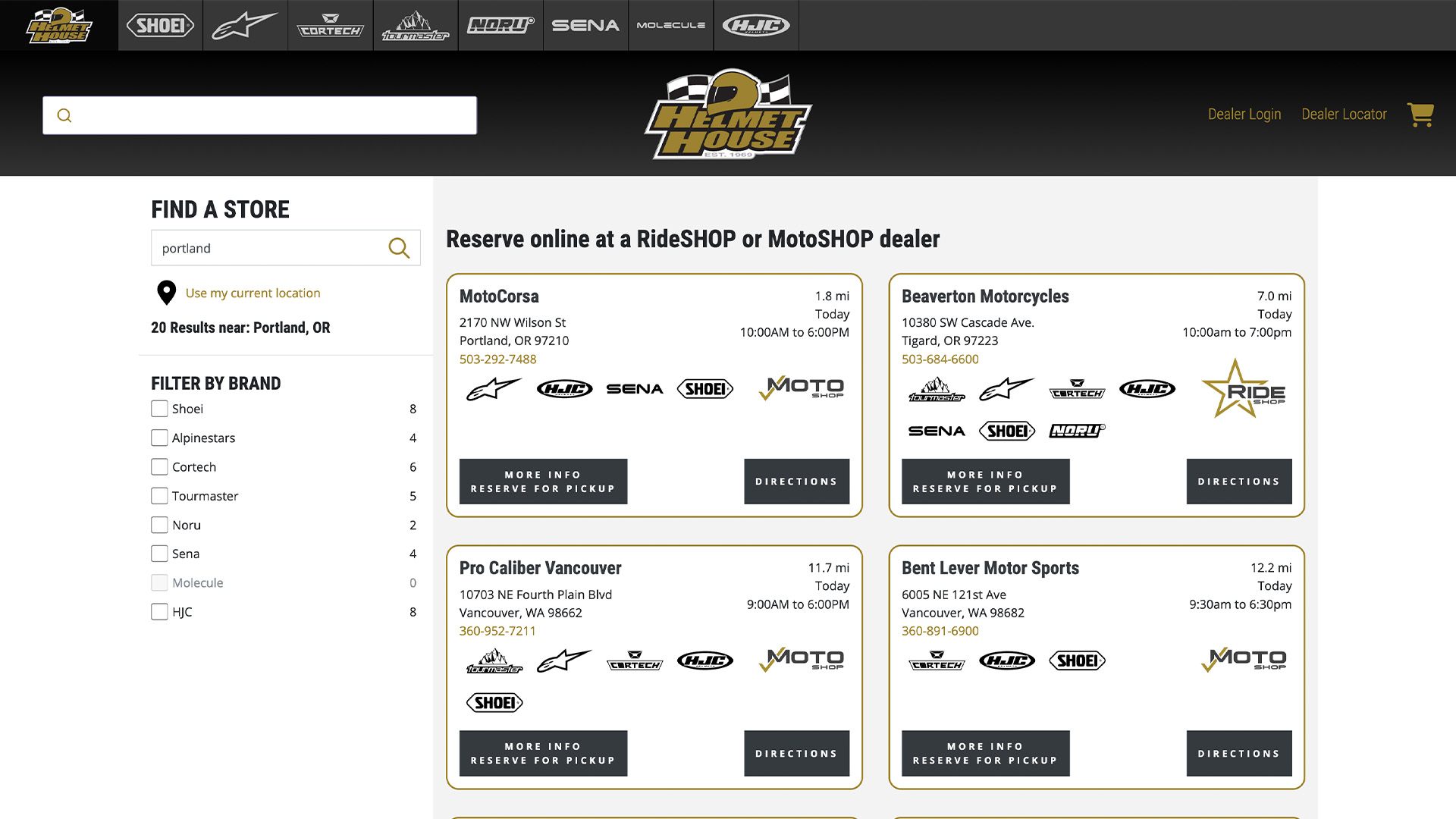 Helmet House Products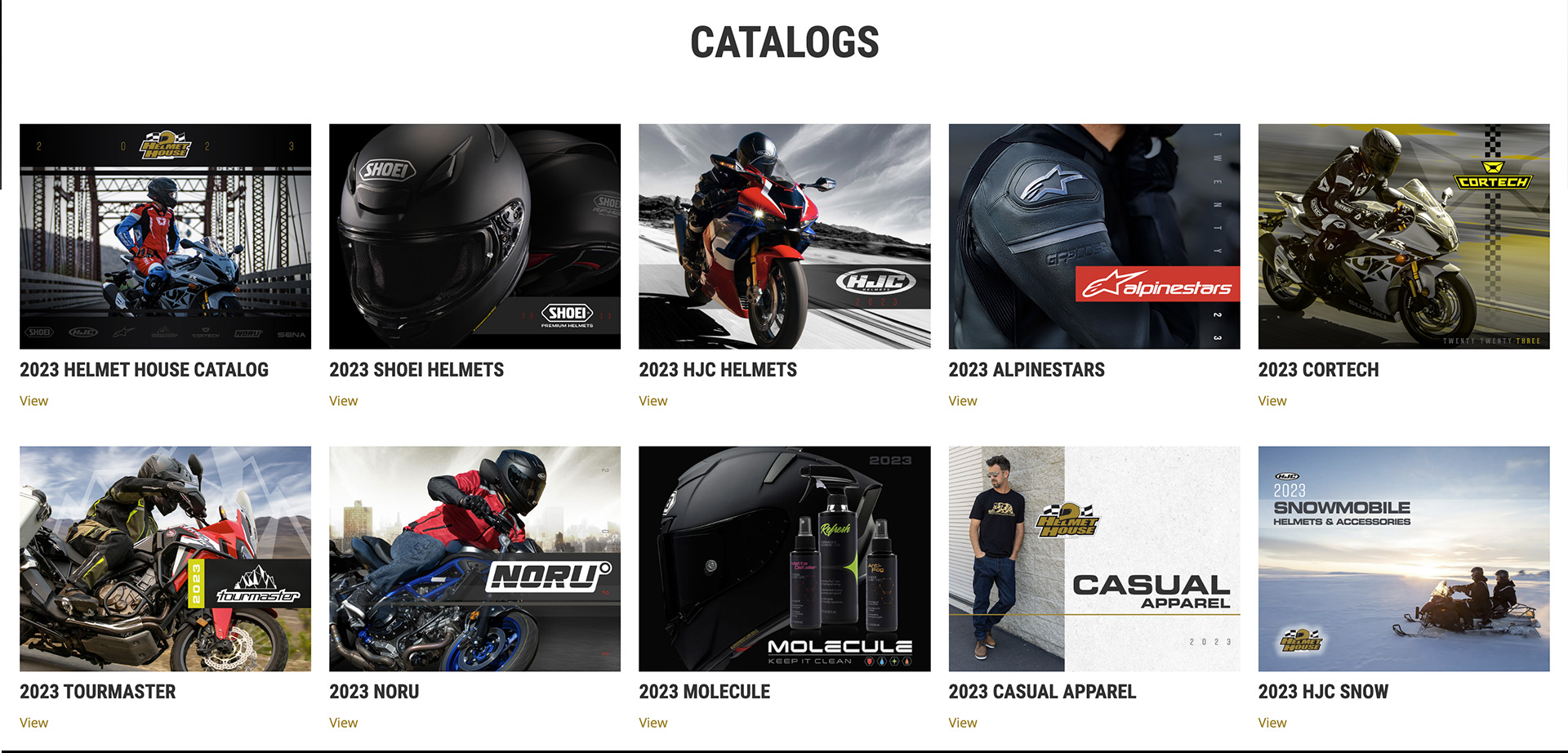 Welcome to Travel Astoria
At Cascade Web Development, we take pride in developing and hosting websites that help businesses and organizations achieve their online goals. One project was the creation of a tourism website for Astoria and Warrenton, two charming towns in Oregon State. We were thrilled to build a website that showcases the many remarkable attractions and activities that these towns have to offer. The website is a great example of our ability to create stunning and user-friendly websites that are optimized for search engines.

As visitors navigate the website, they'll find it easy to discover the unique and exciting features of Astoria and Warrenton. From fascinating museums to breathtaking coastal hikes, the website showcases it all. We're delighted that we were able to create a website that highlights the beauty of these towns and their many hidden treasures. Whether you're seeking inspiration for your next vacation or are planning to establish a strong online presence for your business, we invite you to explore the Astoria and Warrenton tourism website that we developed at Cascade Web Development.

Visit Travel Astoria!
Travel Astoria Display Showcase
Integrations and Galleries

Trip Ideas and more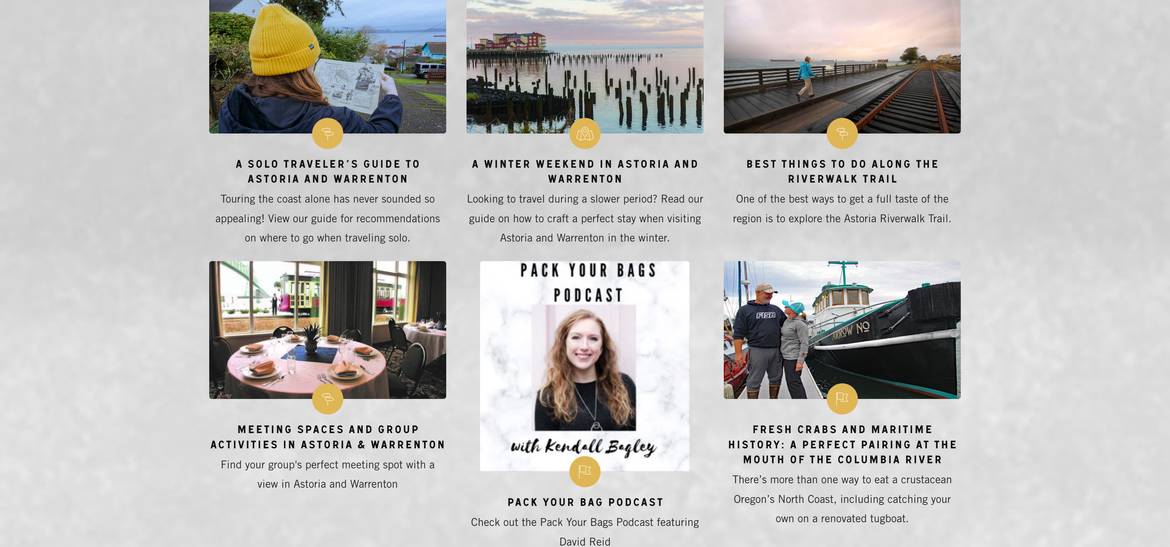 Making cabinets art.
Woodslayer is a masterful woodworking company that specializes in creating premium custom cabinetry and other unique home solutions. Their devotion to detail and quality is evident in every piece they handcraft, making them a top pick for those who crave exceptional craftsmanship.
Cascade Web Development collaborated with Woodslayer to create a stunning website that showcases their breathtaking work. The site features awe-inspiring photographs of their masterpieces, as well as extensive information about their process and materials. With its sleek, contemporary design and intuitive navigation, the Woodslayer website is a true reflection of the company's unwavering commitment to excellence. Whether you have an eye for design or a deep appreciation for superior woodworking, a visit to the Woodslayer website is a must.
See for yourself.. visit the
Woodslayer
site!
Woodslayer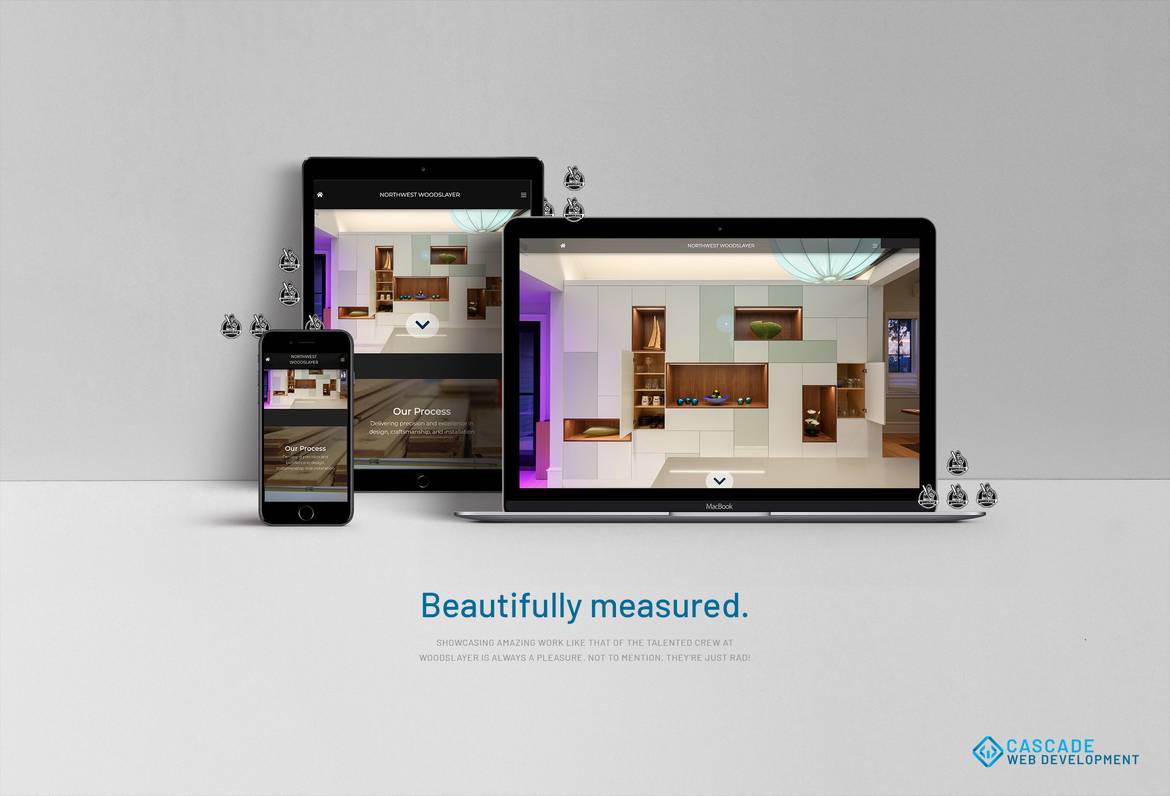 Image Tagging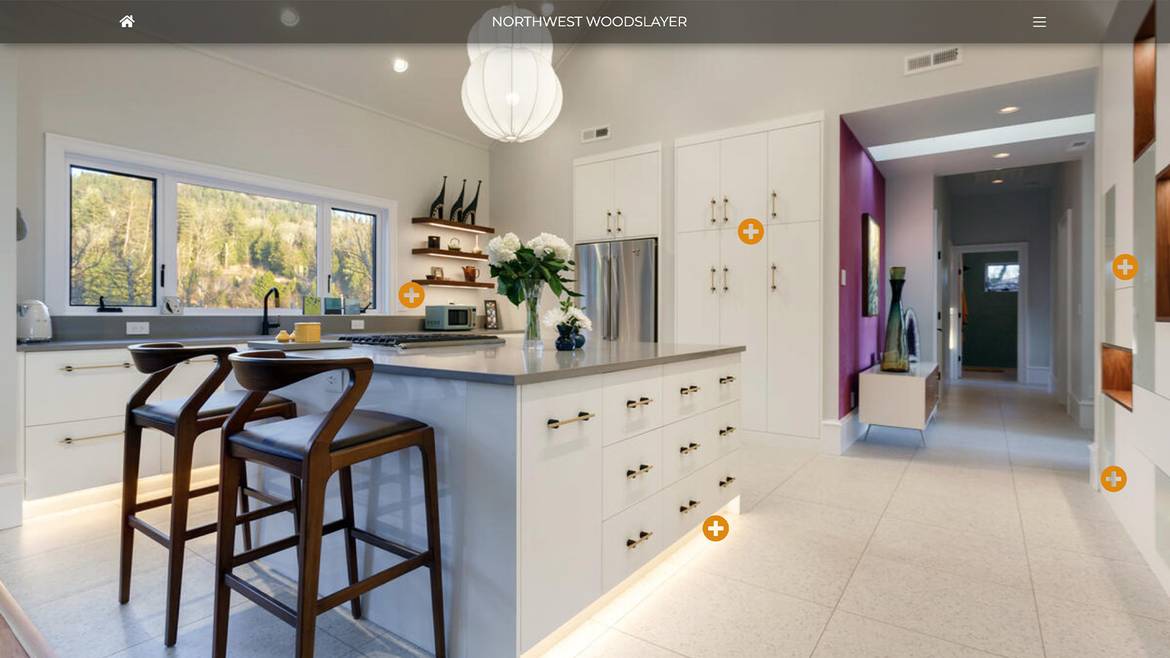 Project View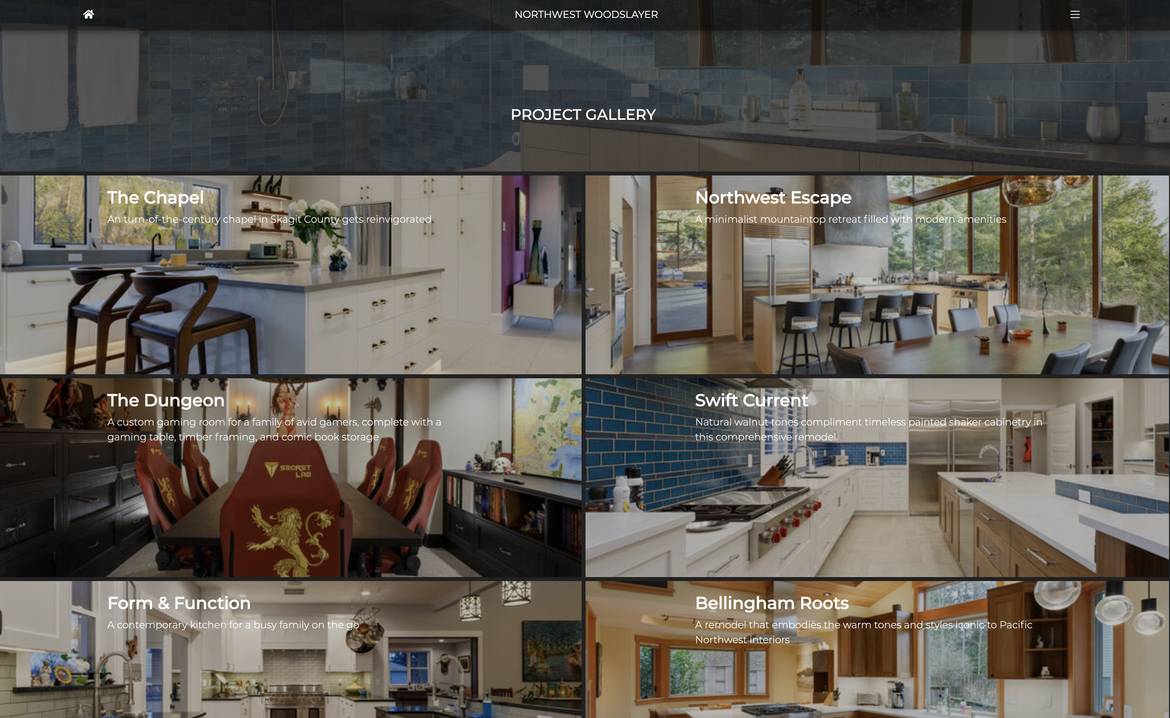 Filtering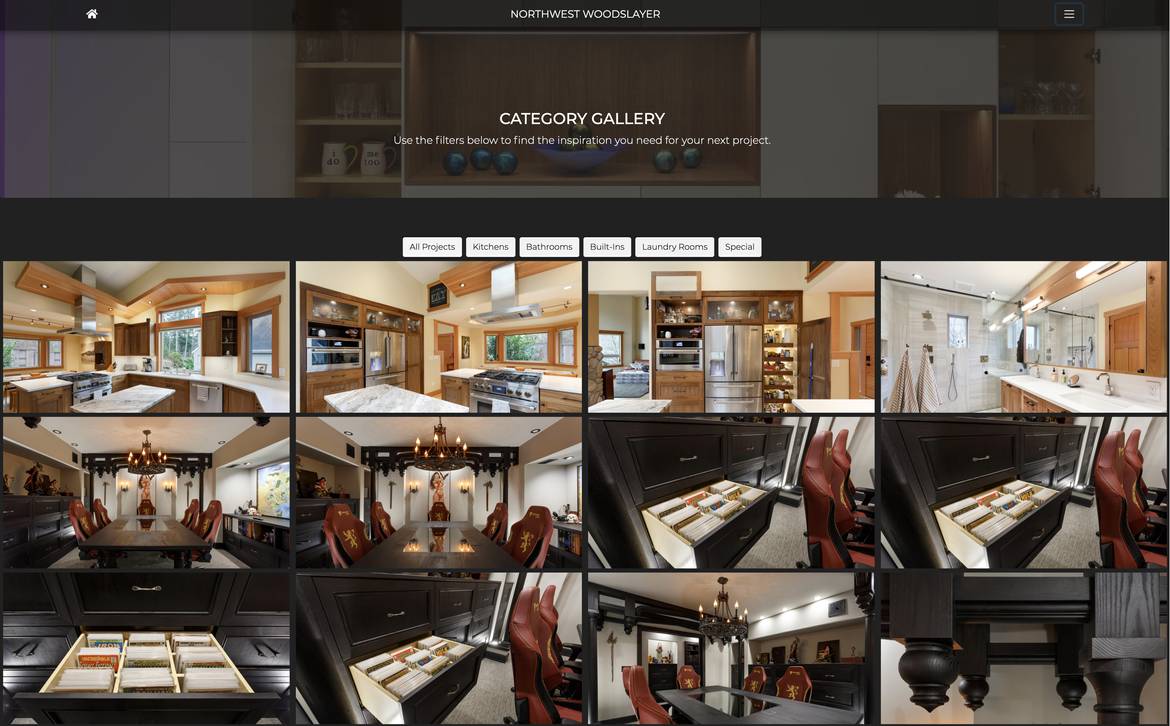 Paid Leave Oregon & The Oregon Employment Department
Welcome to Paid Leave Oregon, the official website for the Paid Family and Medical Leave program offered by the Oregon Employment Department. We, at Cascade Web Development, are proud to have built this website with the aim of providing a user-friendly platform for Oregonians to access resources and information related to Paid Leave Oregon. Our team worked hard to develop this complex website that is easy to navigate, allowing users to quickly find the information they need. The site is currently offered in six languages to ensure that all Oregonians, irrespective of their language preference, can take advantage of the resources offered by Paid Leave Oregon. And even more languages are in the works. We hope that this website will serve as a valuable resource to new parents, caregivers, and those in need of medical leave. Thank you for choosing Paid Leave Oregon!
Check out the
Paid Leave Oregon
website!
Paid Leave Oregon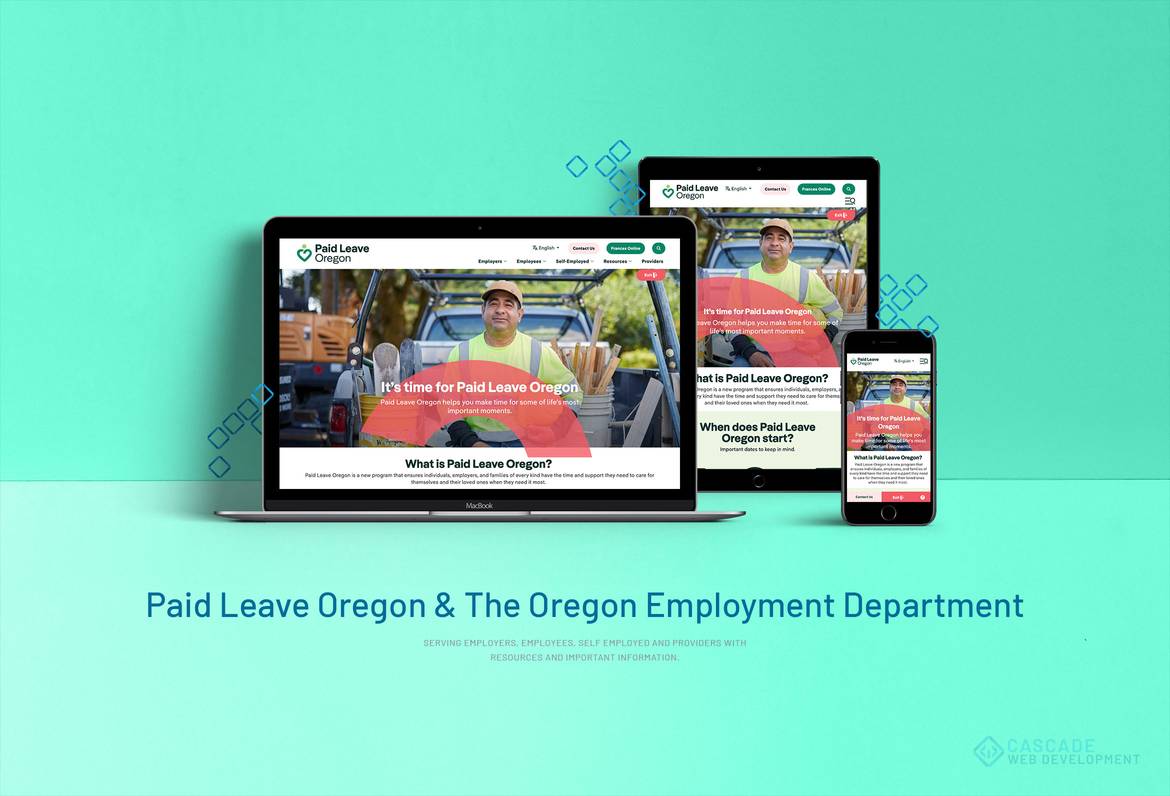 Additional Languages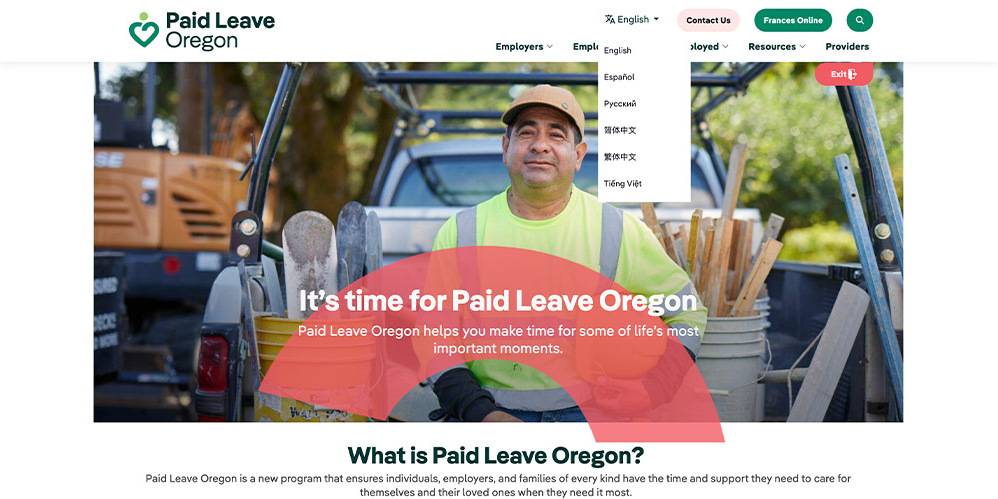 Say Aloha to Adventure.
Welcome to Skyline Hawaii, an award-winning zipline tour and eco-adventure company located on the beautiful island of Maui. The website was built for the company to provide a comprehensive online platform for adventure seekers looking to experience the thrill of zip lining while taking in the natural beauty of Hawaii. As the premier zipline tour company in Hawaii, Skyline Hawaii offers a range of tours to suit every level of experience, from beginner to advanced. The website is designed to make it easy for visitors to browse the tour offerings, view photos and videos, and book their adventures online. Skyline Hawaii prides itself on its commitment to sustainability, and their eco-adventure tours are designed to be as low-impact as possible, so visitors can enjoy the beauty of Hawaii without harming the environment. Thank you for choosing Skyline Hawaii for your zipline tour and eco-adventure needs.
Get your adventure started with
Skyline Hawaii
!
Say Aloha.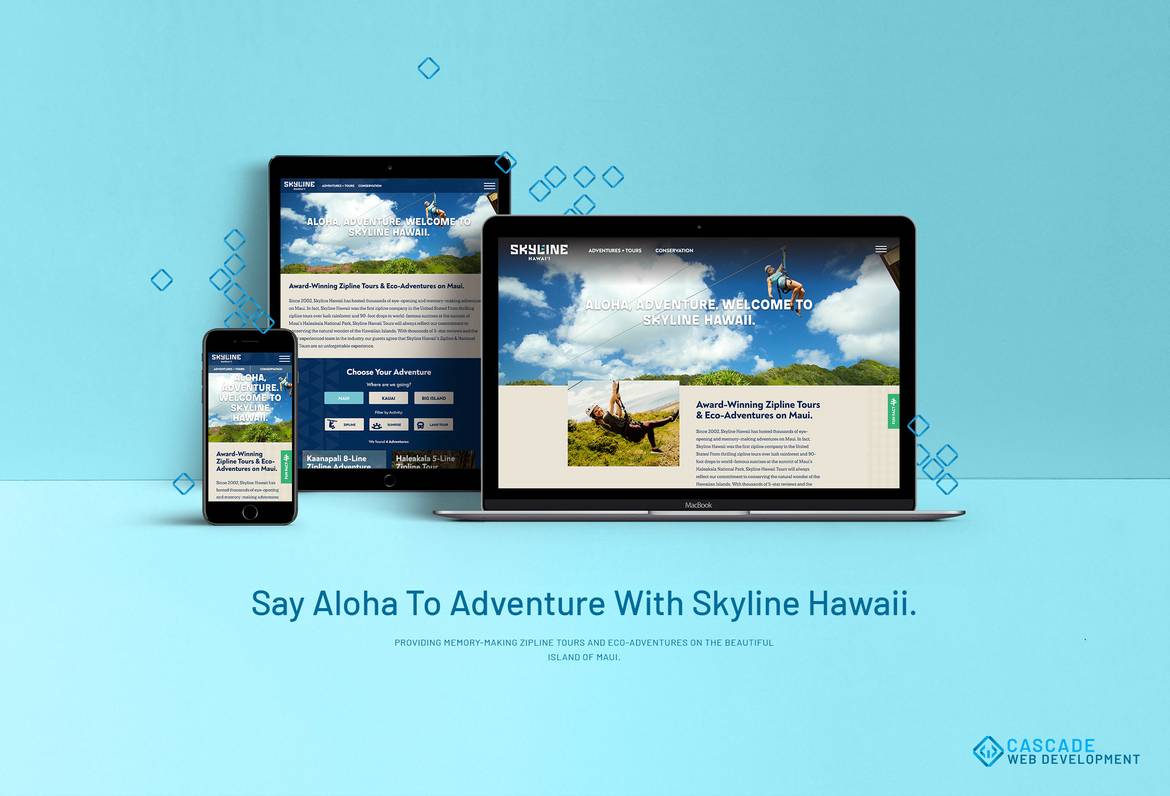 Pick Your Adventure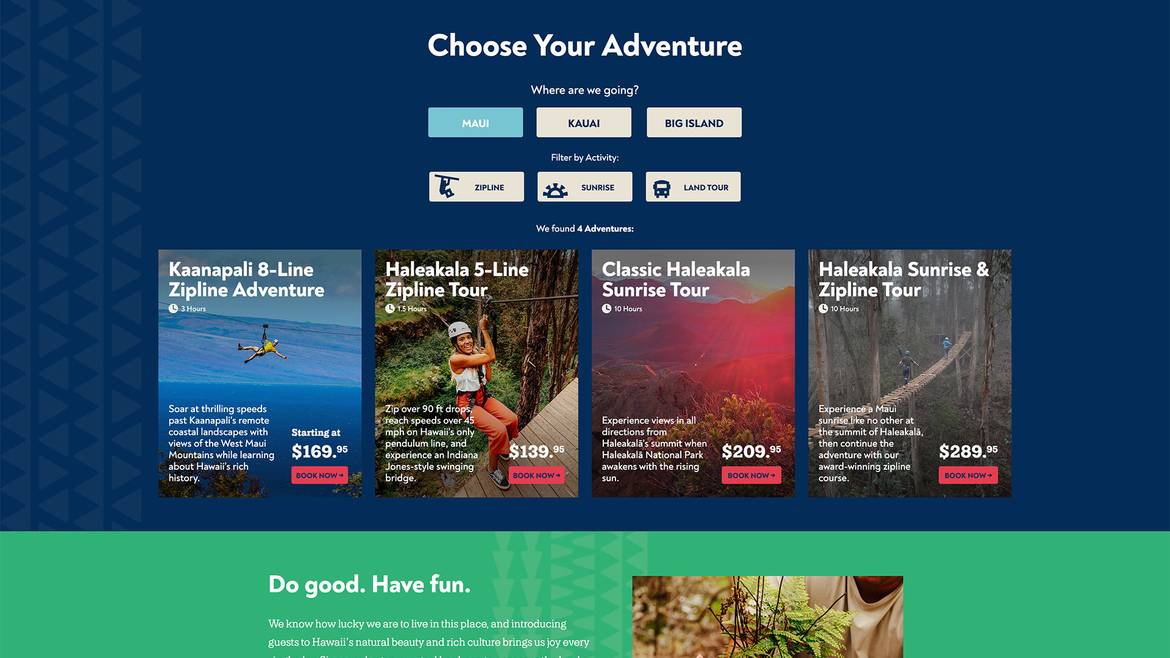 Customizable Timeline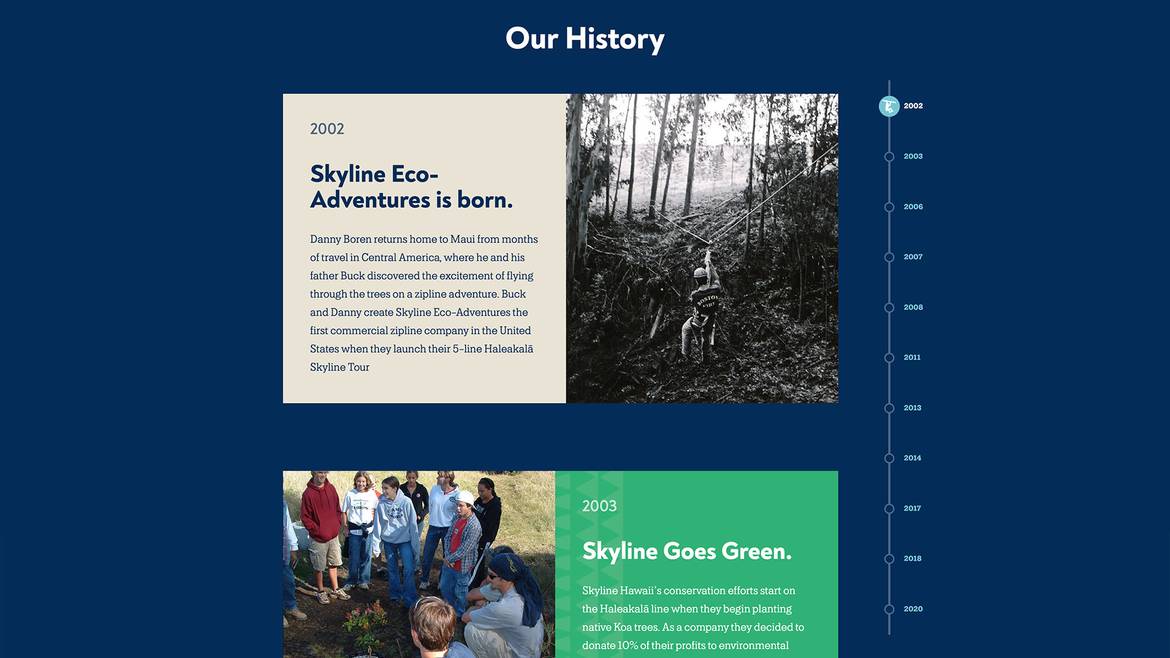 For Every Generation.
Sage is a non-profit organization dedicated to inspiring people over fifty to share in their generational equity. Through their website, Sage seeks to promote their mission and expand the reach of their initiatives. As a non-profit, Sage prioritizes affordable and accessible programs, focusing on giving forward to communities. Their work ranges from mental health services to education and advocacy, to create a more equitable and just society. The Sage website serves to provide information on their programs and additional resources. The site also provides a platform for donations and volunteer opportunities. By working with its supporters, Sage aims to make a meaningful impact on the world.
Learn more at
We Are Sage
!
Sage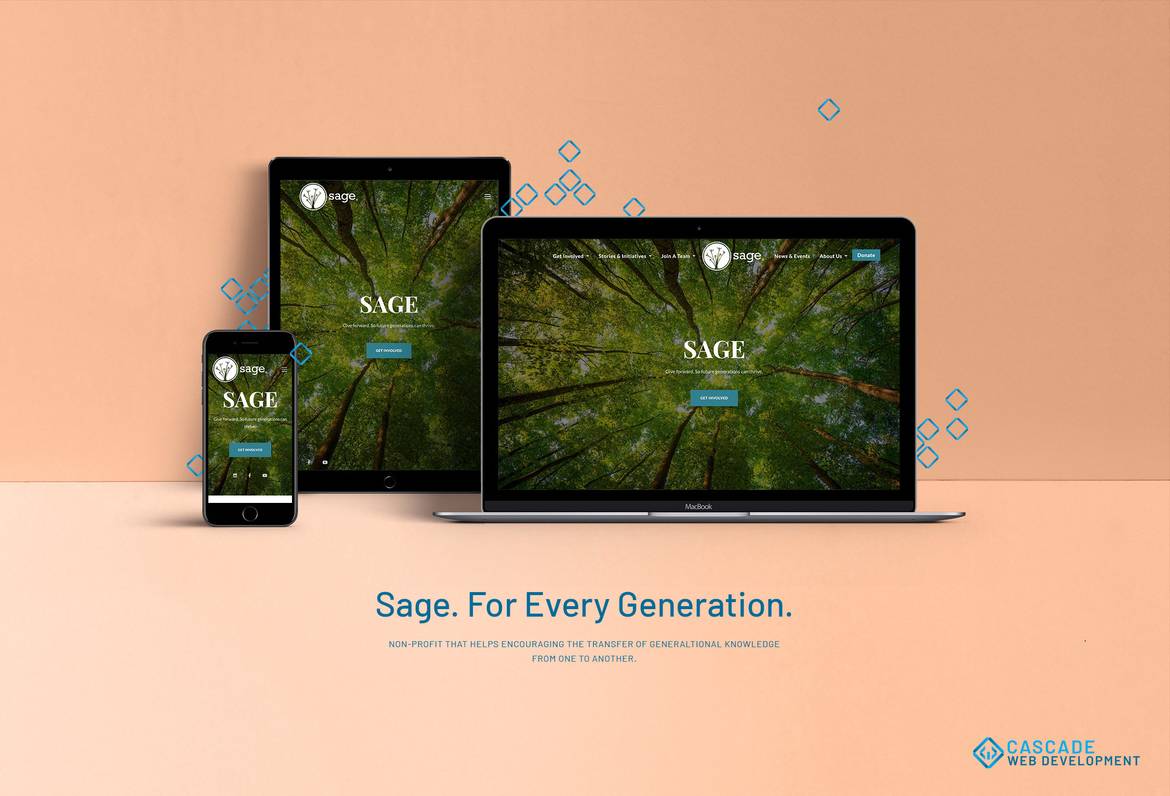 Donation Integration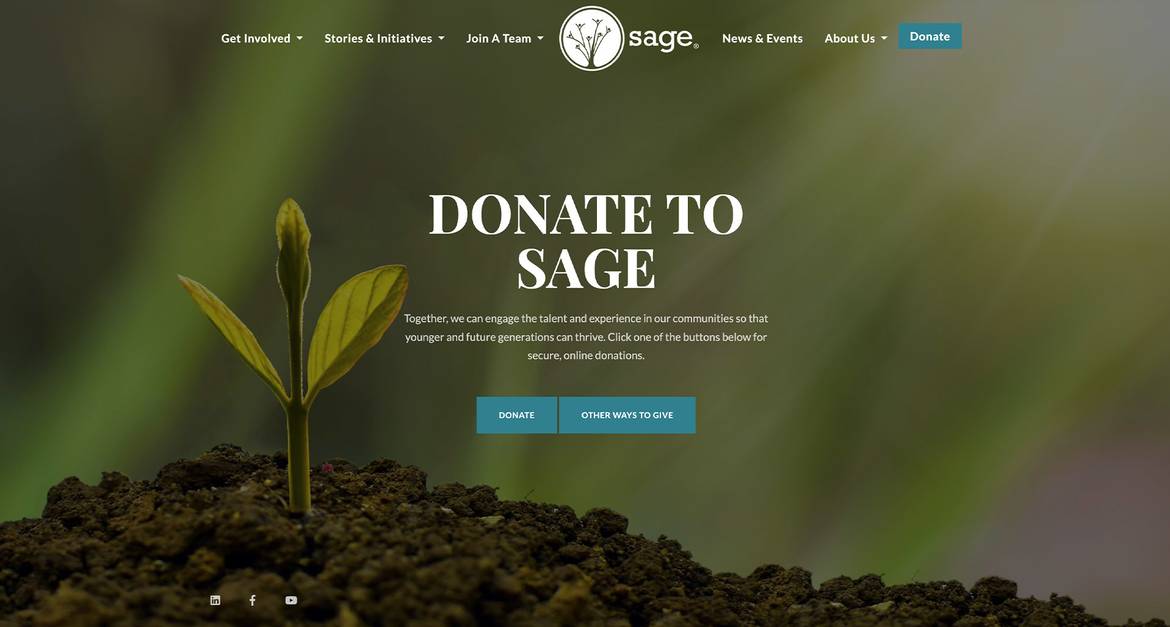 American Built.
Advanced American Construction is a reputable construction company that specializes in providing high-quality infrastructure services. Focusing on delivering innovative solutions and exceptional customer service, Advanced American Construction has been a trusted partner for clients across a number of industries for many years. Their team of experienced professionals utilizes cutting-edge technology and the latest construction techniques to deliver safe and sustainable projects that exceed expectations. Advanced American Construction portfolio includes major transportation, marine, and heavy civil projects, with a proven track record of successful outcomes. Whether it's building new roads, bridges, or ports, or maintaining and repairing existing infrastructure, Advanced American Construction is committed to excellence in all that they do. And extra kudos for being Cascade's oldest client!
Visit
Advanced American Construction
today!
Advanced American Construction