Wow, what can you say at the end of a year like 2020?
I'll start with thank you. It feels like we've all been in a gratitude training masterclass with new challenges on the daily. Many days felt overwhelming while others were filled with silver linings. In hindsight, 2020 sure wasn't boring!
To kick off areas we are thankful for, how about a massive thank you to the 24/7 heroic efforts by those on the frontlines of healthcare, retail, elderly care, and the myriad organizations, community leaders, and individuals during their part to slow the spread of this gnarly virus.

As the world changed drastically in mid-March, our team was sent into a tailspin like everyone else. These challenges impacted us all differently.

Fortunately, we had the privilege of serving many of our clients through this challenging time. This gave us purpose and distraction while the headlines continued to pour over us through every channel imaginable. We helped organizations communicate with their clients and customers about changes and challenges. While some were forced to retreat for a number of reasons, others boldly charged ahead. We're grateful for the trust placed upon us and the opportunity to serve when we all felt somewhat powerless to ominous forces.

While it was emotionally exhausting to process all these stories of struggle, we thrived in our ability to help clients find new ways of serving their customers and optimizing their businesses. From small adaptations to major pivots, our team was energized by the contributions we were able to make in this time of need.
Work that made an impact: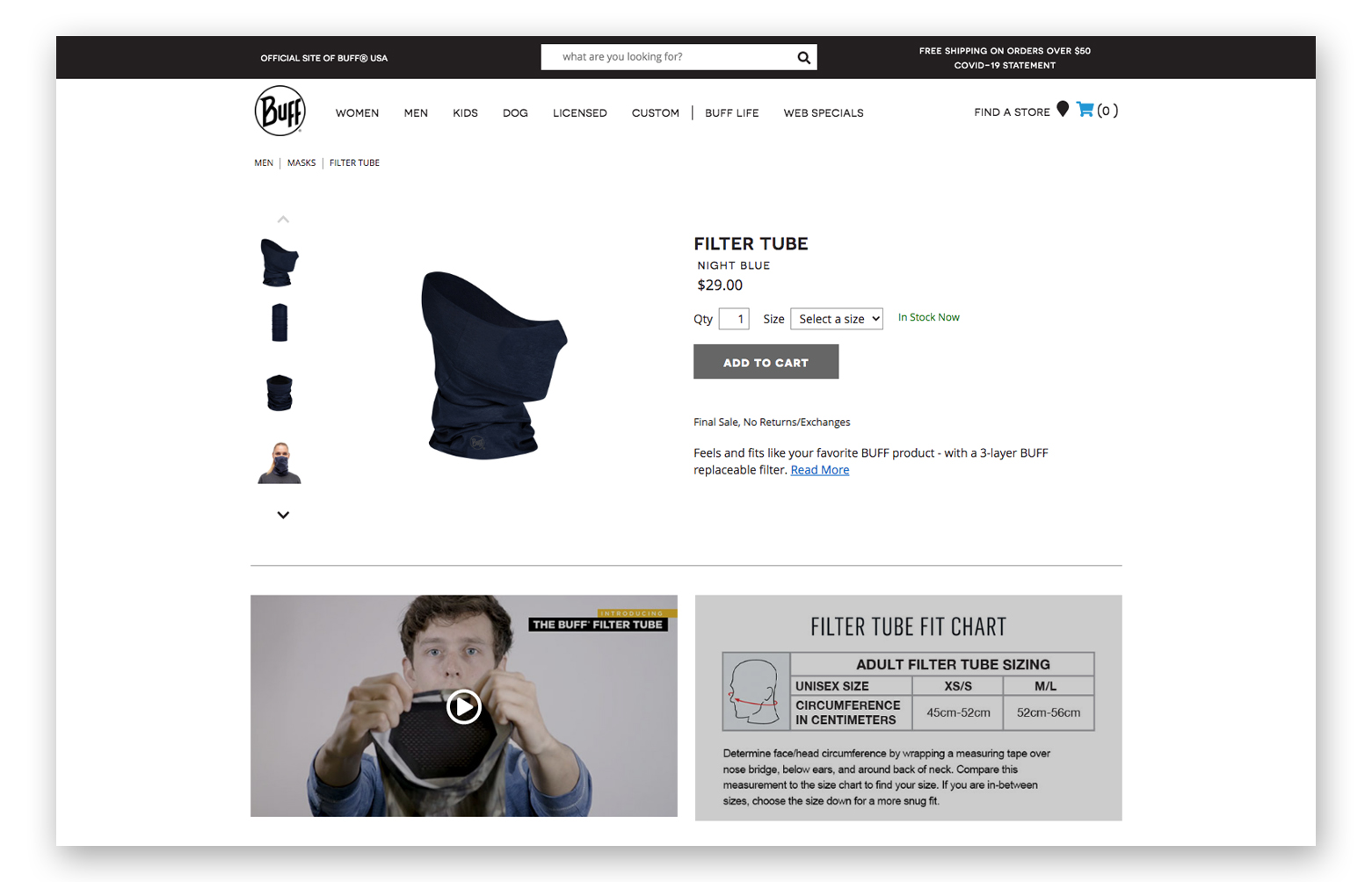 BUFF USA received lots of positive press as a protective facemask solution in the early stages of the pandemic. While they managed supply chain issues, the team worked tirelessly to fulfill online orders and keep their wholesale customers stocked. The BUFF team quickly created and brought to market the new filter tube and filter mask to provide improved protection as we learned more about the needs of masks. Those two products quickly became their most successful in the line. Just prior to the holiday rush, they invested in some highly effective user interface (UI) enhancements to streamline the product details pages of their site.

Partners in Diversity has been supporting the regional business community since 2005. This work to 1) educate CEOs and HR departments and 2) empower people of color to find and retain important roles in organizations took on even more importance as the social justice movement boiled over this summer. Cascade donated some key backend enhancements while they integrated new tools into their job board. This work helped them support both constituencies and provided leadership at a time when our region needed it most.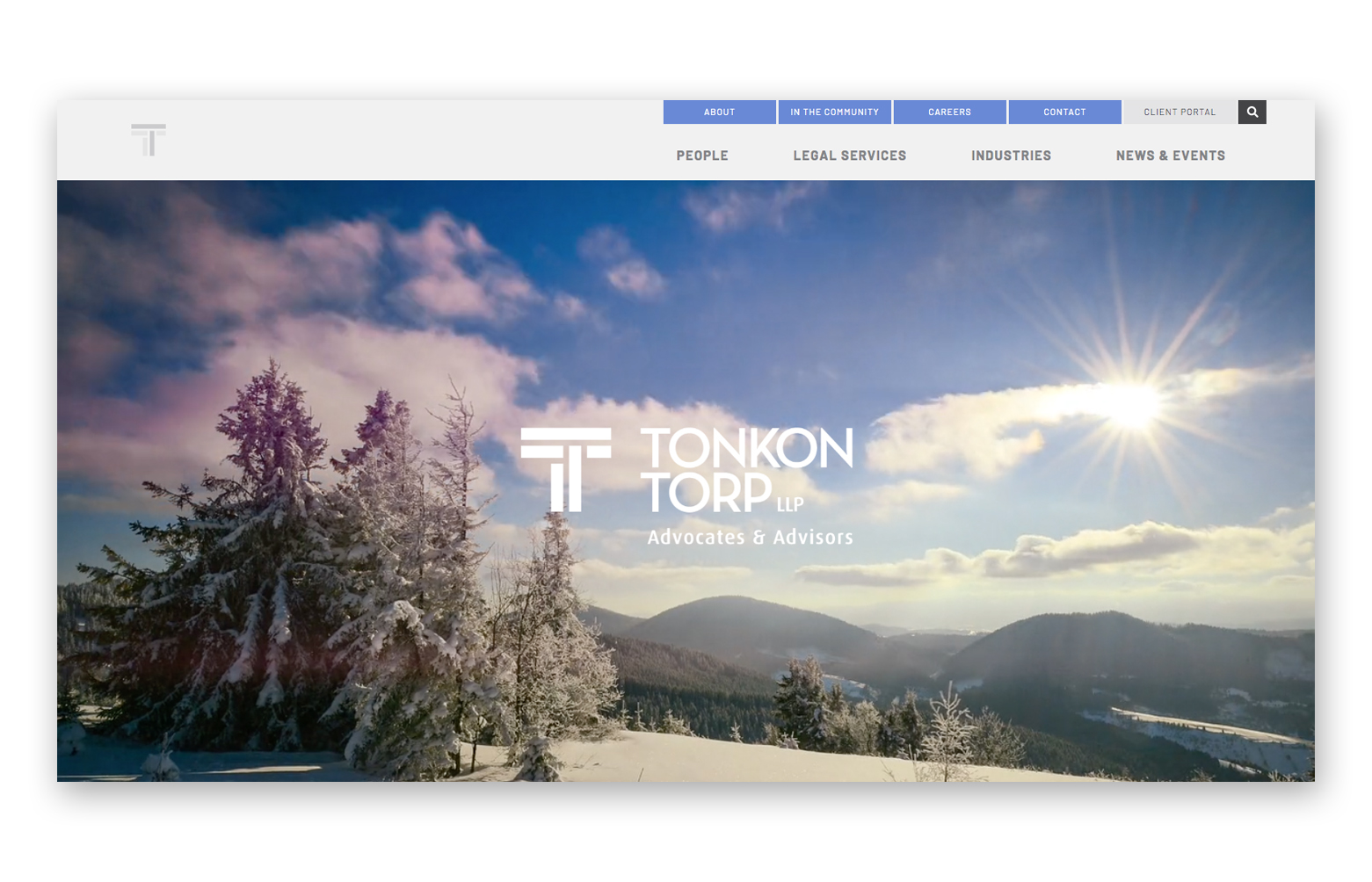 A trusted Portland law firm and long time Cascade client, Tonkon Torp, was midway through a project to overhaul their firm Intranet when news of the shutdown first hit. After a brief pause to migrate their entire team to remote work, they jumped back into the Intranet and are targeting a Q1 launch of this new, highly secure intranet to keep their team aligned and operating smoothly.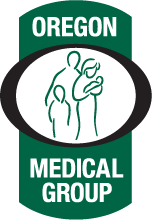 Oregon Medical Group made rapid changes to their website to reflect the rapid adjustments in how they provided care to the patients in the Eugene area throughout the pandemic. Messaging was the key challenge to ensure all their patients knew how to receive the care they've come to rely upon. The team at Oregon Medical Group has remained nimble as the restrictions and protocols continue to evolve.

These are a few examples of the many organizations we were able to serve and support. There are many others that have proven courageous in times of severe doubt and desperation. We've been inspired by their commitment and humbled that they called upon us in these difficult times.


---
Standing on the shoulders of others, we decided to dedicate some time and resources toward a fundraising cause that was near and dear to us. The wildfires this past fall were devastating to many and impacted us all. Cascade decided to design some shirts with a message that resonated with our team… Common Ground. As members of our team saw their beloved communities and wild places get devoured by flames, we wanted to help while spreading a message we feel the world could use more of in these tumultuous times. We will be donating all the proceeds of these t-shirts to the wildfire relief fund at the Oregon Community Foundation. Their work has just begun to support communities in our state that were directly impacted by wildfire. Please consider supporting this cause if it speaks to you.

---

As we look ahead to 2021, instead of hoping for a return to 'normal,' we will seek inspiration from the countless acts of resiliency, creativity, and community. We'll do our best to bloom where we are planted v. dwelling on things that now seem out of reach. We will find purpose in serving our clients and community as we all learn to live with new challenges.

Thank you for being a part of our journey and one heck of a memorable year. Wishing everyone a happy holiday season and a prosperous new year.

Ben + the Cascade team