Strategy & Design for Cambia Health Foundation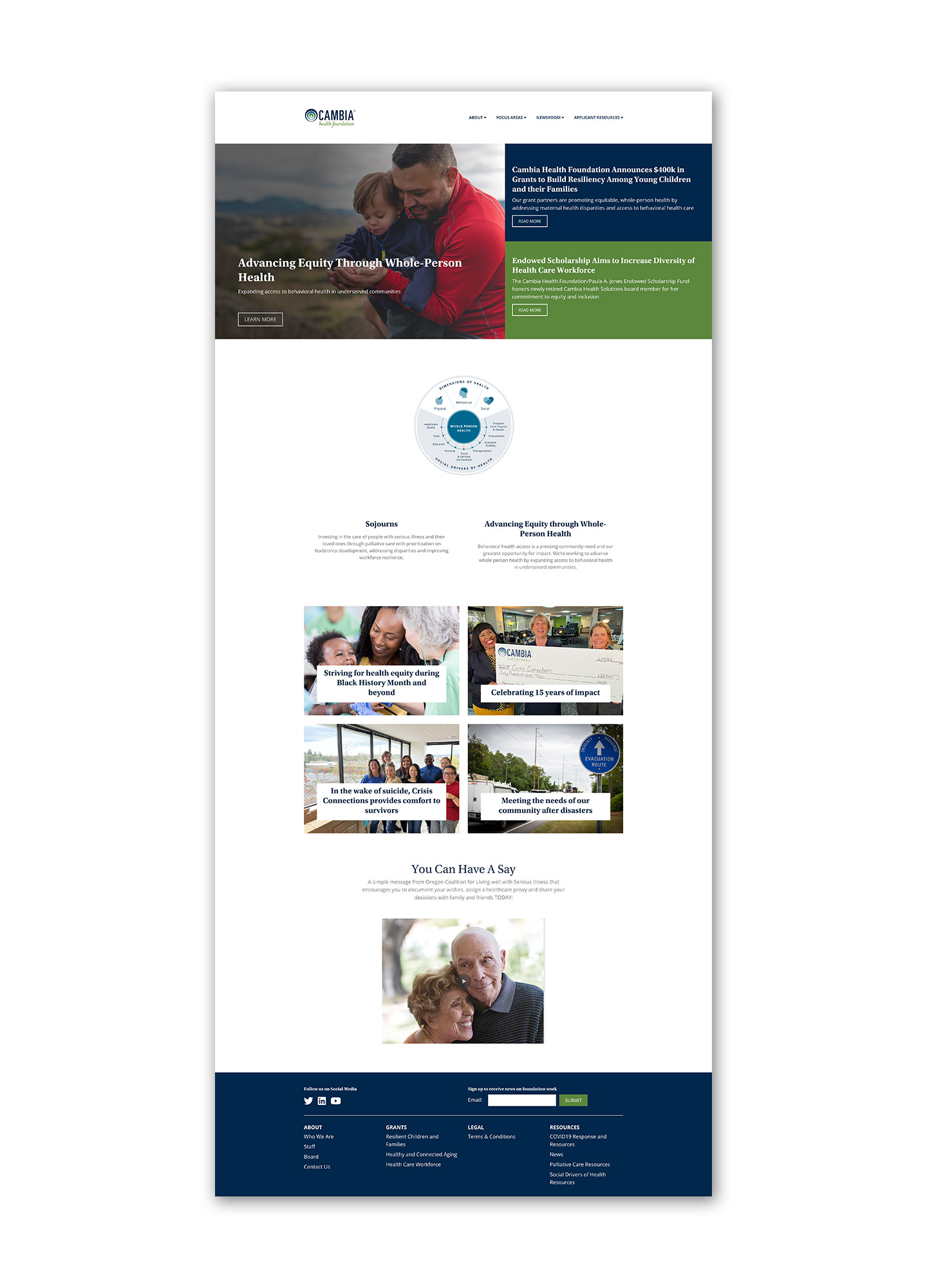 We use a holistic approach to support our clients called Strategy + Design before we ever begin developing. This approach allows us to understand our clients' needs in light of several components, including their business goals, audience, challenges, and brand.
When we worked with Cambia Health Foundation, we used this approach to create a solution that addressed their challenges, improved their user experience, and reflected their mission and values. We provided ongoing maintenance and updates, ensuring their site remained fast, secure, and accessible.
Our Strategy + Design framework has allowed us to provide exceptional support to our clients and create solutions that meet and exceed their expectations.
See what Cambia Health Foundation is doing:
Cambia Health Foundation
How Can We Help Your Organization?
Get in touch with us and let us know how we can partner with you to overcome your unique challenges. We're up for task.