Over 29%
Increase in Online Sales from 2017 to 2018
20.5%
Increase in Sessions with Conversions from 2017 to 2018
BUFF dedicates significant resources toward winning at direct to consumer sales via their website while also supporting a healthy wholesale business through trusted retail partners. "We had a challenge in that we have a great product and a great brand, we didn't have a lot of real estate to message all the amazing messages we had...technology, athletes, videos to promote. An editable page format we can change from our end was the solution. (Cascade) brought to the table the Content Blocks concept and it was spot on." Drew Olin, Ecommerce and Digital Marketing Manager • BUFF USA Our strategy was to create a web solution that involves a complex integration between the Evergreen development platform and NetSuite, an enterprise ERP and wholesale distribution system. This integration drastically reduces the amount of content management needed on the site by importing significant amounts of product information from NetSuite. NetSuite also handles the Custom BUFF ordering process, shopping cart and checkout processes. While 3rd party software integrations always come with challenges, we've been able to help the brand leverage the NetSuite toolset to maximize operational efficiencies and reduce costs across web and internal operations.

The front end of the site needed to have flexible landing pages so the solution relied heavily on our Content Blocks. We were able to create dynamic parallax views and video capabilities to provide visually interesting ways to showcase product. The site back end required some additional functionality to ensure a seamless user experience regardless of the viewer's screen size or type.

For site administrators, this required clearly defining the various ways the Blocks were going to be used and creating a back end that was intuitive and still held style tools to keep consistency within all product pages. The results of this close partnership speak for themself.
Powerful Content Blocks Deliver Unlimited Flexibility
The Content Blocks for Buff's product landing pages were custom built to help Buff's team tell each unique product's story. Cascade gave them the tools they need to build unique landing pages.
Content Blocks are easily managed in the Evergreen admin.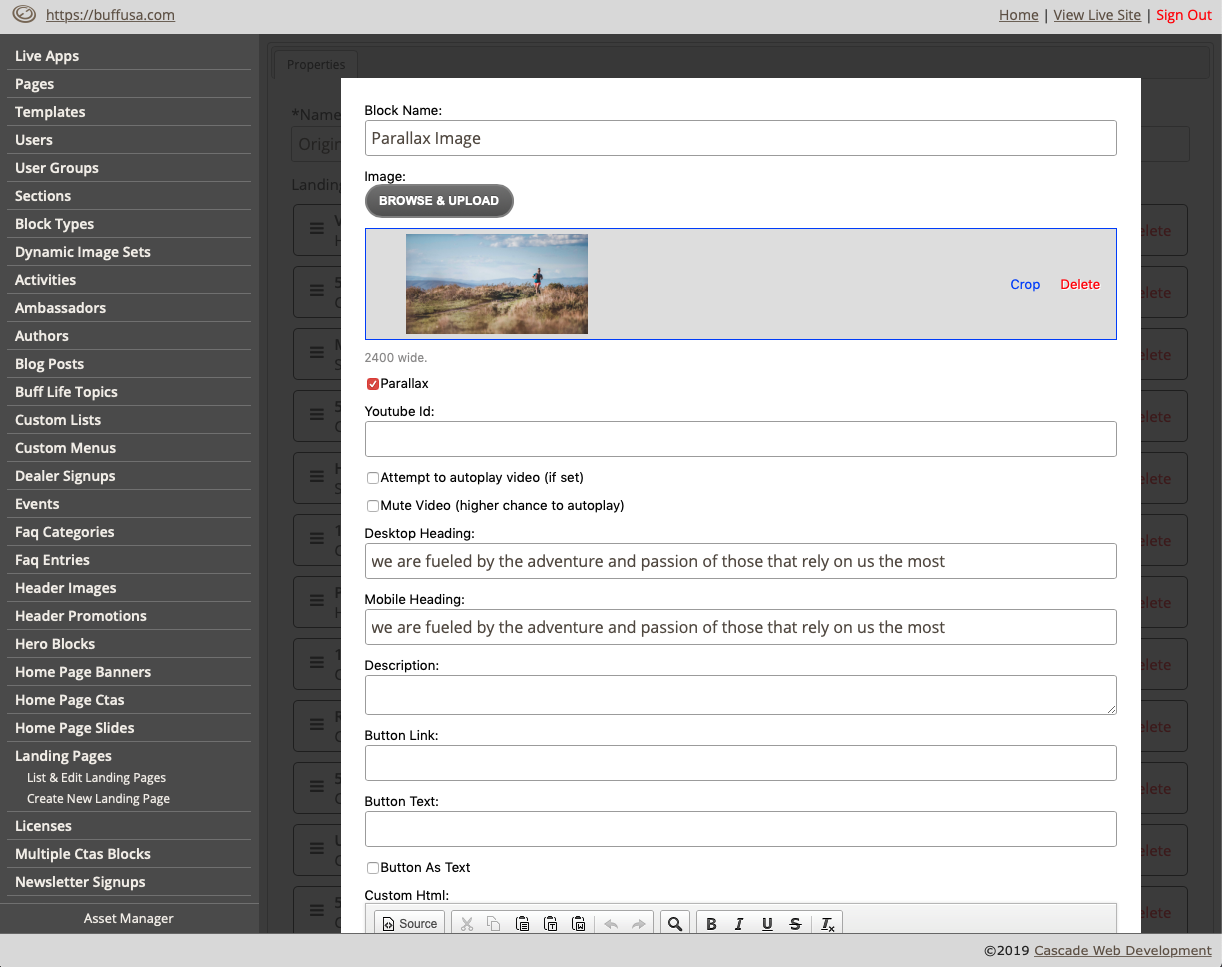 Each Block type, custom built for Buff's Landing Pages, offers unique control over layout and functionality.
The Landing Pages take shape exactly the way the Buff team needs.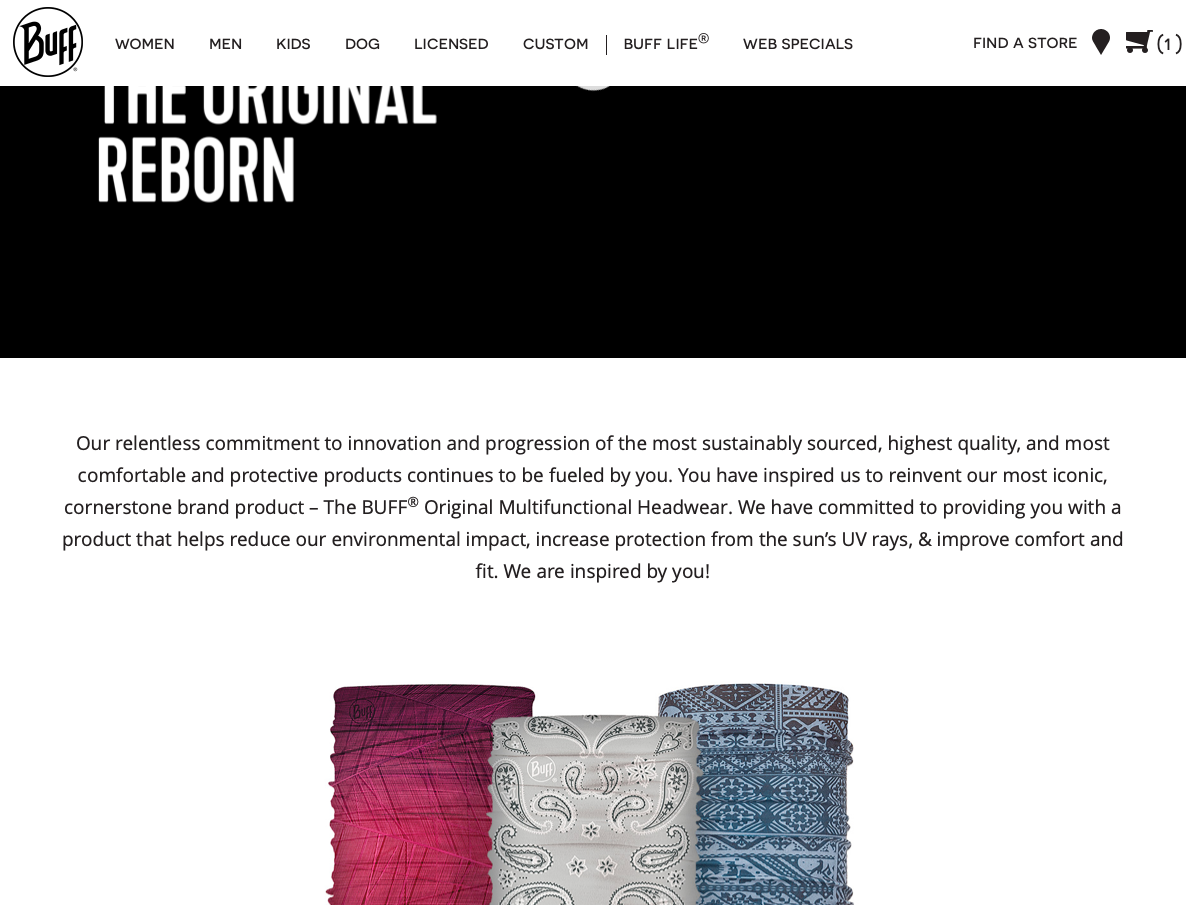 Check It Out
See what we've been able to do in partnership with Buff to create and refine the Buff USA site over time.
View Buff's Site
Interested in learning more?
We'd be happy to share more about our work with Buff, or learn more about the challenges you face.