Meet Benjamin.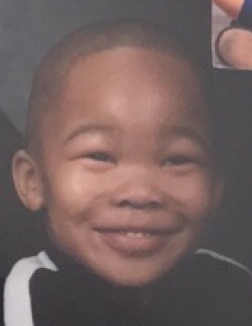 Benjamin, before he grew up.
Benjamin Jackson has been hanging around these parts assisting with projects, giving a bit of development a try, making some fantasic coffee, and working to get an all-around sense of life on the rails. He's been both a huge help to our project team as well as taken the opportunity to learn a bit about the client serivces side of putting out some awesome projects on the web. We've been glad to get to know him. Here's a bit more about him:
1. What was the last book you read?
The last book that I read was "Automate the Boring Stuff with Python" by Albert Sweigart
2. What were your dream aspirations as a kid?
My sole dream aspiration since I was a young chap in fifth grade was to be a Software Engineer - and each day I'm seeing that come to fruition a bit more than the last.
3. If you could be any superhero, who would it be and why?
Iron Man. I feel like his contribution to the Marvel squad could be done by an "average joe" with the right amount of determination Plus, he works with technology all day.
4. If you could have a free trip to anywhere in the world, where would it be and why?
As much as I enjoy technology, I also have a deep appreciation for nature and like to acknowledge its level of serenity. Koh Lipe, Thailand is an island located in the Andaman Sea where it's a hub for tropical fish - that's where I would escape.
5. Have you ever been in a fight? Who started it?
Yes - my brother.
6. What is your favorite restaurant in Portland?
I hope this counts - Salt n' Straw. My goodness, my goodness, Salt n' Straw blows me away every single time I stop by. Cheers to them.
7. If you woke up with a surprise $50,000 in your bank account, what is the first thing you'd consider buying?
Mission field supplies - low cost bulk food, first aid supplies, hygiene care packages for men and women, winter clothing, and if there existed a book that laid out all the resources in a city for homeless people I'd buy a bunch of copies of that as well.
8. What is your favorite quote?
"Why do you look at the speck that is in your brother's eye, but do not notice and acknowledge the log that is in your own eye? Or how can you say to your brother, 'Let me get the speck out of your eye,' when there is a log in your own eye? You hypocrite, first get the log out of your own eye, and then you will see clearly to take the speck out of your brother's eye."
9. What attracted you to working at Cascade?
The repurposed railcar was a game changer for me - I don't think I'll ever get the opportunity to say that I worked in a railcar doing web development.
10. What are your career goals?
Gain friction in the tech world

Participate in the (non-tech) community

Become a developer

Invest back in (non-tech) the community

Move into Info. Security

Invest back in the all-inclusive community

Create Info. Security business

Invest back in the community

Create Telehealth business

Do it for the all-inclusive community