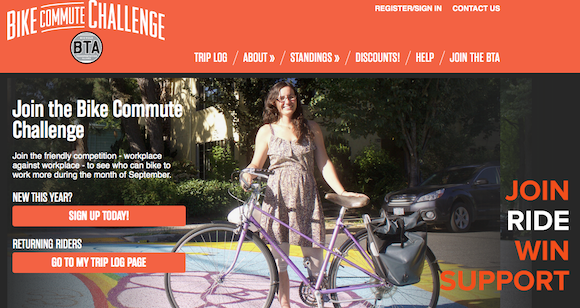 September 1 kicks off this year's
Bike Commute Challenge
, through the Bicycle Transportation Alliance (BTA) of Portland. It kicks off with
3 parties on Aug. 31st at various Bike Gallery locations
and ends with a bash to celebrate a great month of riding.
Last year the cascade team had a solid group of riders commuting from West Linn, NoPo, and NW Portland.
Scott even hopped on a bike for the first time
in 20 some years! We logged hundreds of miles and burned thousands of calories, although we likely gained them back in beer celebrating our rides. This year we'll have the same West Linn and NoPo routes and are adding one from Beaverton. Quite a haul!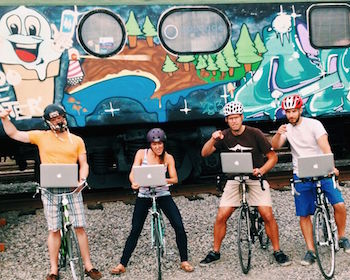 The Bike Commute Challenge encourages trading in the 4 wheels for 2 throughout the month of September and hopfully sparking enough interest to convince people riding through the fall/winter can be fun too (its just water falling from the sky). Participants can log miles throughout the month, check in on their total miles and statistics, and even challenge other businesses (
as we did last year with Brandlive
). Prior to last year's Challenge kick-off, cascade helped the BTA create a mobile responsive version of their Bike Commute Challenge portal allowing users to also log miles on their phones/tablets.
Dust off the Schwinn sitting in the garage or even borrow your daughters pink cycle (streamers are soo in right now) and hit the pavement. Ride safe, and we'll see ya on the road.