20 yrs ago, I submitted a clunky web form on an Oregon Secretary of State website to incorporate Cascade Web Development from the attic above my garage. Humble beginnings from which to start something new that I hoped would provide for my family, future team and support the community in meaningful ways.

Fast forward 20 yrs, and I sit here at my kitchen table, drafting a message of reflection and gratitude for all the people, challenges and opportunities that have had a role in this journey. I wanted to share a couple of the vast experiences that I've had the privilege of sharing with others (and many of you) along the way.
In the summer of 2001, I was one year into married life with Christi and 9 months in our first home with what felt like a massive mortgage. The stakes felt high as we were adulting at a whole new level and piling on responsibilities with optimism. This is what it's supposed to look like, right?
At the same time, the bond shared between me and my business partner of the previous 3.5 yrs was disintegrating. Like many partnerships, we found ourselves seeking different things. Meanwhile, the world was experiencing unfamiliar shocks with the recent 9/11 attacks on US soil. It became evident that change was needed. I sought a new opportunity with a ski coaching friend to run marketing and sales with his ATV upfitting business. I was ready to walk away from the web business and enter into a small business experiencing high growth, backed by outside money. Unfortunately, all that evaporated on September 11, 2001, as the economy began its downward spiral and my exciting new job became one of many cuts facing that small business.
So here I was, without a job, trying to separate from the original business partner that was not very motivated to make it easy on me. In the end, we settled by each claiming roughly half of our clients and proceeding in the same game, separately. I came up with the less-than-creative name: Cascade Web Development. The clock started ticking on our "American Dream."
I doubled down on sales and worked late into the night to deliver on promises I had made during the days. Christi continued to provide critical financial and healthcare stability through her elementary teaching job as I continued to try to figure it out.
Things changed pretty quickly after that. A mutual friend, Jack Wagnon, introduced me to a rather tall, young and highly talented developer/designer named Stephen. We met at a coffee shop in a Barnes and Noble store in Vancouver, WA to feel each other out on December 23, 2001. He was dressed in a black trench coat that flared out at the bottom (just like Neo from The Matrix), towered over me (which is unusual given I am 6'4" tall), and exuded a quiet confidence. I could sense the discomfort coming from Stephen until he cracked open his laptop and began showing me what he had been working on… a web based content management system that allowed people to log in and make updates on the fly, vs. having to update unique HTML pages locally in FrontPage or Dreamweaver and then uploading to the webserver one page and file at a time. The latter was my go-to approach for the previous 3+ yrs. The former was our future. This was years before WordPress, Drupal or Shopify.
He was an artist revealing his best work and hopeful for a positive response. I was impressed, to say the least. I'd finally be able to sell something I could be proud of that could truly help my clients. I imagine it was a moment of relief for us both. We discussed how we might partner to allow him time to focus on design and development while I worked to keep the pipeline full and the money flowing in. He worked with machines. I worked with people. Turns out we worked well together.
We learned a lot of tough and valuable lessons in the first couple of years. Stephen consumed way too much RedBull as we worked to build new features in the content management system while also delivering new web solutions to clients on top of the software. Our remote work environment served us both well in those early years as we juggled young families and a new growing business.
As time passed, we needed more help to keep everything running smoothly. Christi would swoop in during her holiday and summer breaks to clean up the financial side of the business. In 2003, we hired Paul to support Stephen on the development team. He provided immediate relief and increased our capacity dramatically.
We embraced a gritty startup mentality and pushed as far as we could on our webservice revenues. While this was a limiting factor, it was and remains a great source of pride. Debt-free felt quite good as we continued to explore new web solutions and earn bigger opportunities with the clients we served.
Faced with a need to better organize our growing list of accounts, we decided to create our own project management software, Whitepass. This served our internal needs and also served as the foundation for many secure environment client needs. Our ability to serve bigger client needs took a large step up.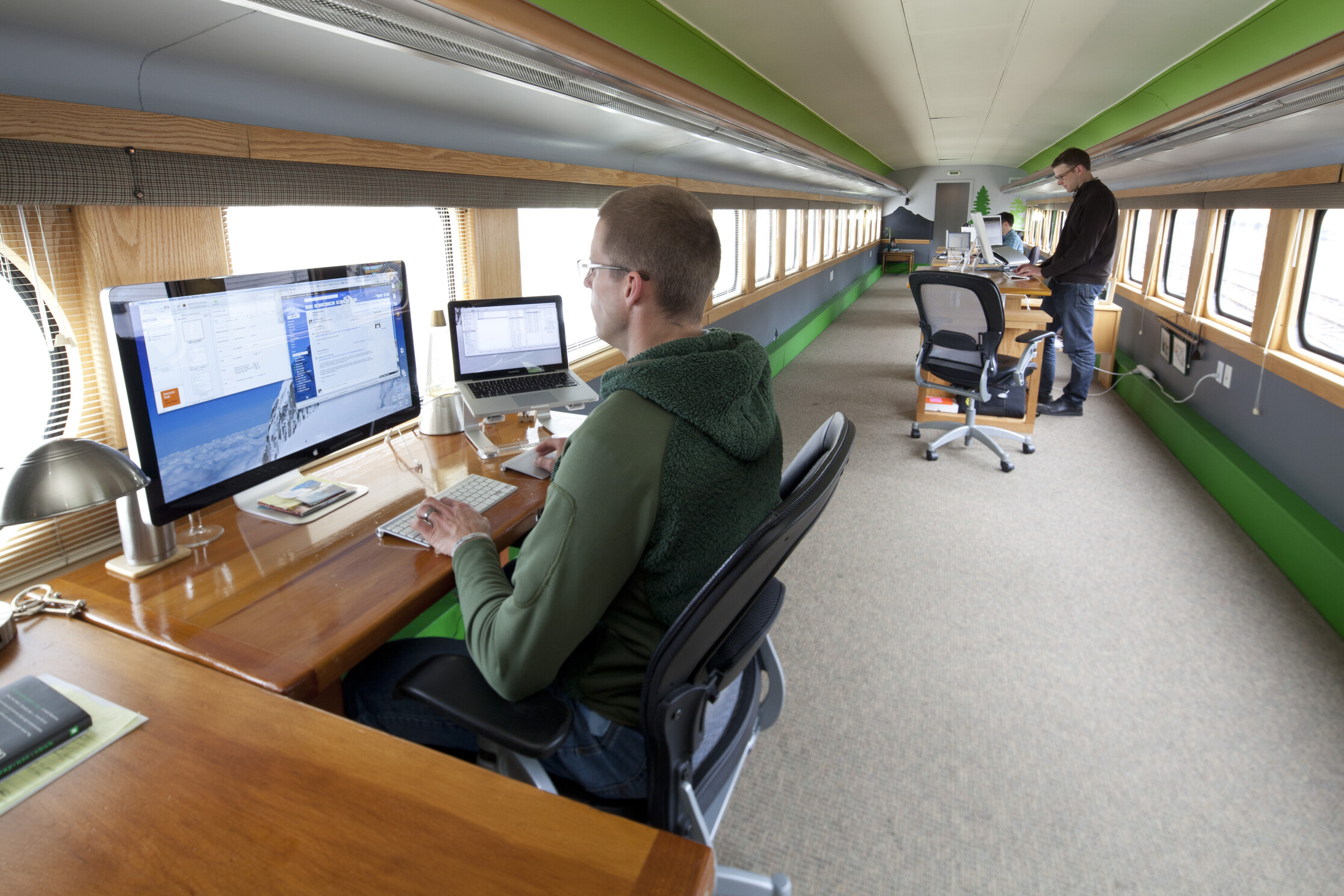 In 2005, as Christi and I were getting ready to welcome our first child into the world, Christi joined us full time. We felt we were ready to make that investment in our admin and HR functions at Cascade while, personally, leaving the security of her teaching position behind. We also hired our first client services employee, Fritz. He focused on new business development and had a good eye for new ways to leverage our software to support client and market needs. Several other key interns and employees joined us to support the cause in the coming years as we saw steady growth and the challenges that come along with it.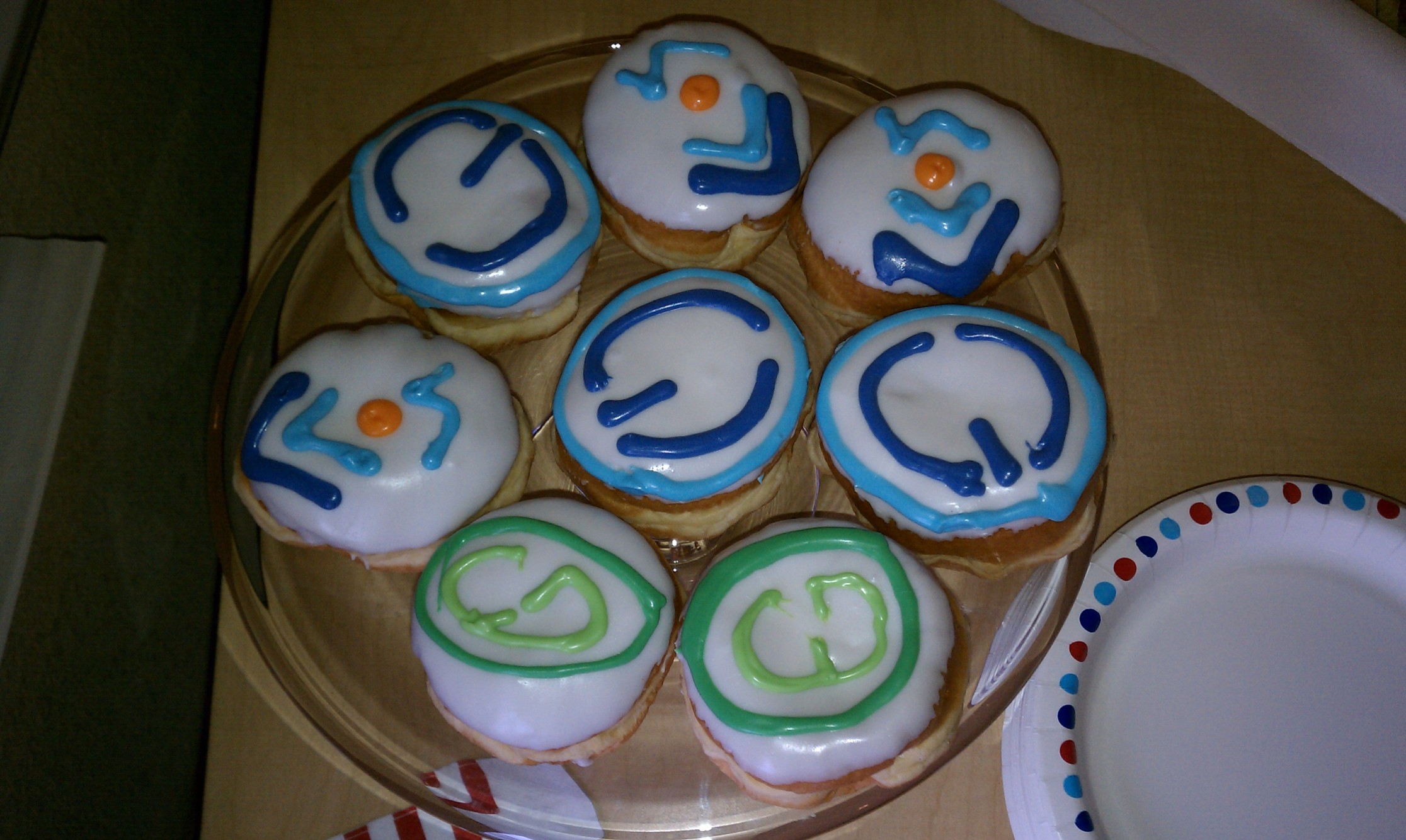 We hatched a new platform idea that eventually became
Brandlive
in 2008. The years from 2008-2012 came with lots of exciting new opportunities as we incubated, nurtured and eventually spun Brandlive out of Cascade. This came with the early financial help from a variety of family and friends. Soon after that we benefited from the funding and direct support of organizations including Portland Seed Fund, Oregon Entrepreneurs Network and Oregon Venture Fund. These were exciting times as we took on the challenge of building a product company within a hybrid software and service company. What were we thinking?
During that time in 2011, we started working with Michael, a curious and most capable developer. He jumped right in and did whatever it took to deliver sites and innovate on our growing collection software offerings.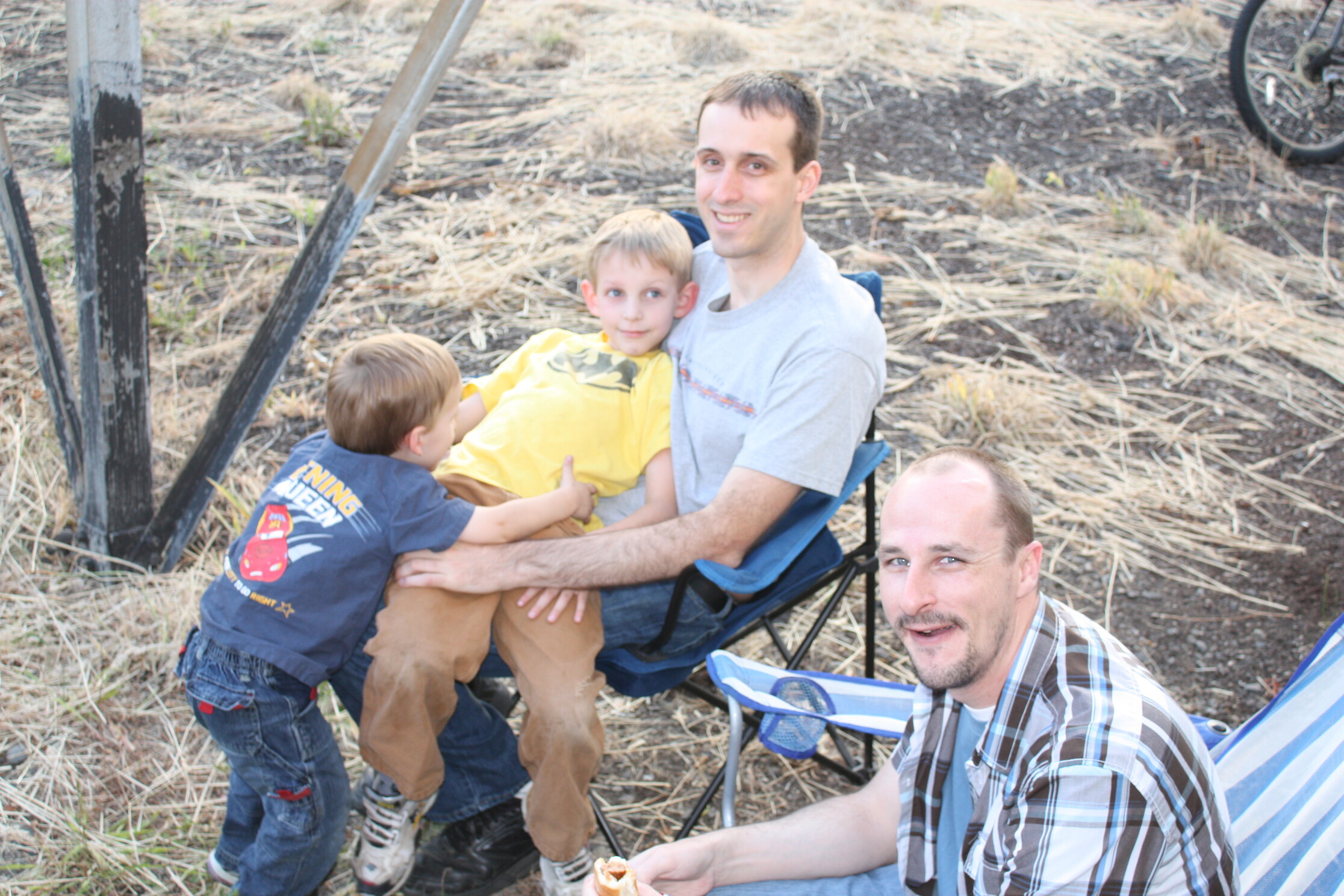 The years after Brandlive spun out were challenging, in retrospect. We had stretched our capabilities during those years and burned some people out. Yet, our core team of me, Stephen, Paul, Michael and Christi remained. We had people come and go from our client services team as we experimented with new models of delivering improved service and solutions to our Cascade clients. I am most grateful for the team's dedication through these years given the many changes in process and people.
Then in the late summer of 2020, in the heat of the COVID-19 pandemic, we abruptly found ourselves without a client services team. Fortunately for us, a client contact, Simon, had recently been let go from his job and he joined the team to help support our clients while also bringing a new skill set including design and branding to Cascade. He made an immediate, positive impact and continues to compliment our development skills in exciting ways.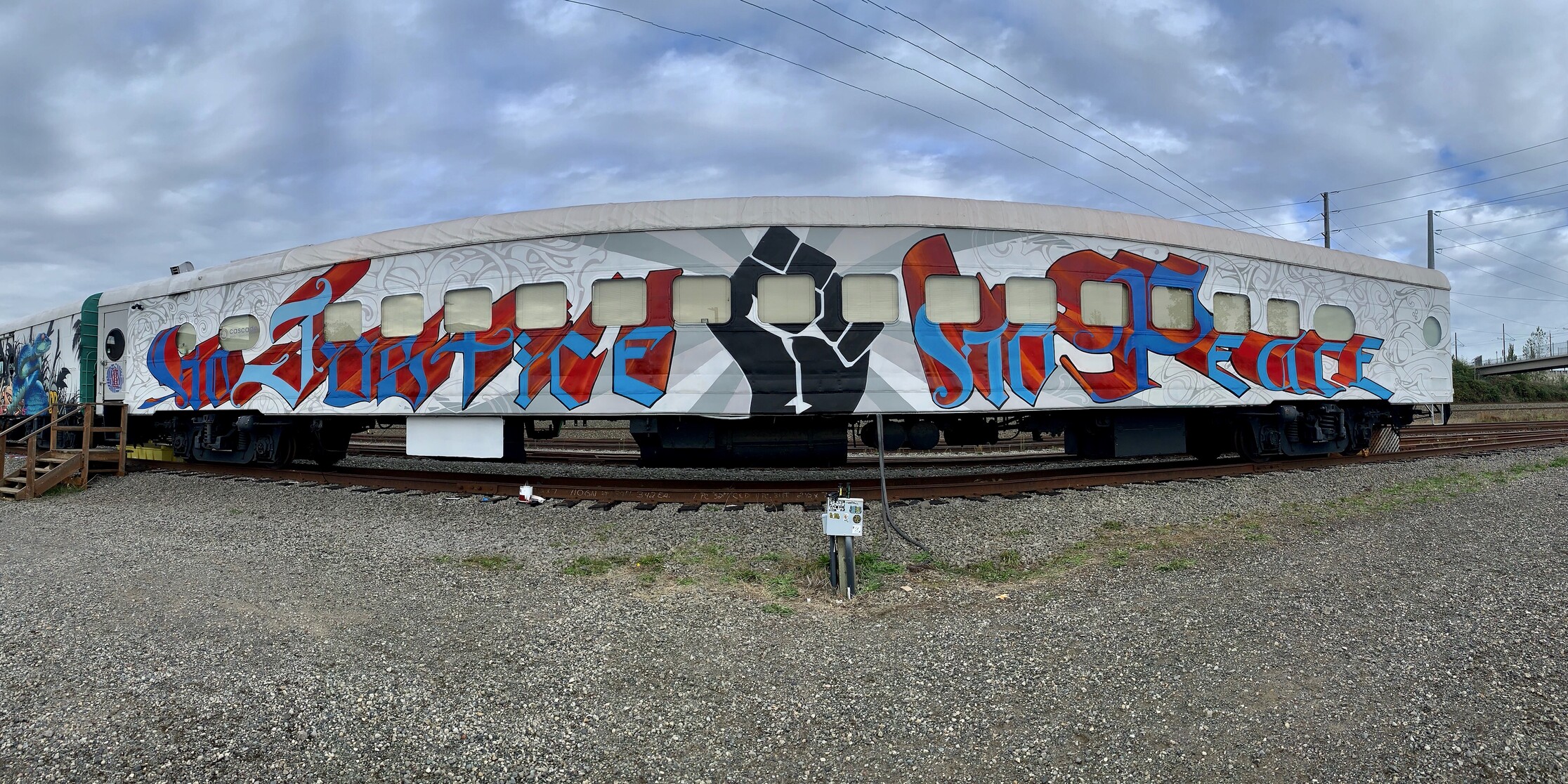 So here we are, 20 years in and more motivated than ever to help our clients amplify their purpose using web based tools. Fortunately, we are also now more capable than ever to exceed ever expanding client needs. Serving our clientele as their organizations have adapted and grown through the years has been one of the most rewarding elements of our tenure. This year we had the honor of being included in the "Fastest Growing Private 100" by the Portland Business Journal. Continued growth through the last several years is a testament to all those committed to our success. Thank you! We will continue to face new challenges in our complex world including a global pandemic, continued commitment toward diversity/equity/inclusion, improved web accessibility, optimization of how we operate and who we work with, and the tireless pursuit of our goal to empower organizations through lasting relationships and tailor-made solutions that make the world a better place.
Words can't describe how grateful I am for all the people that have joined us on this journey: staff, mentors, clients, and the Portland tech community. We have benefited dramatically from all the support provided along the way. The current team continues to blow my mind in their evolving capabilities and dedication to both our clients and the craft. We continue to show up everyday in service to others and see no shortage of opportunity as we look to the next 20 years.
Sincerely,
Ben McKinley