Cheers, Sokol Blosser
November 7, 2019
Cheers, Sokol Blosser
Sokol Blosser Winery has been a client since 2011. The previous site was showing its age and we were eager to jump in and bring a new, dynamic version to life to reflect their refreshed brand, new bottle labels, stunning vineyard, Bcorp commitments, expanding culinary and wine tasting offerings as well as provide an ecommerce solution while being intuitive and flexible to manage.
The beginnings of Sokol Blosser

Highlighting Sokol Blossers social media presence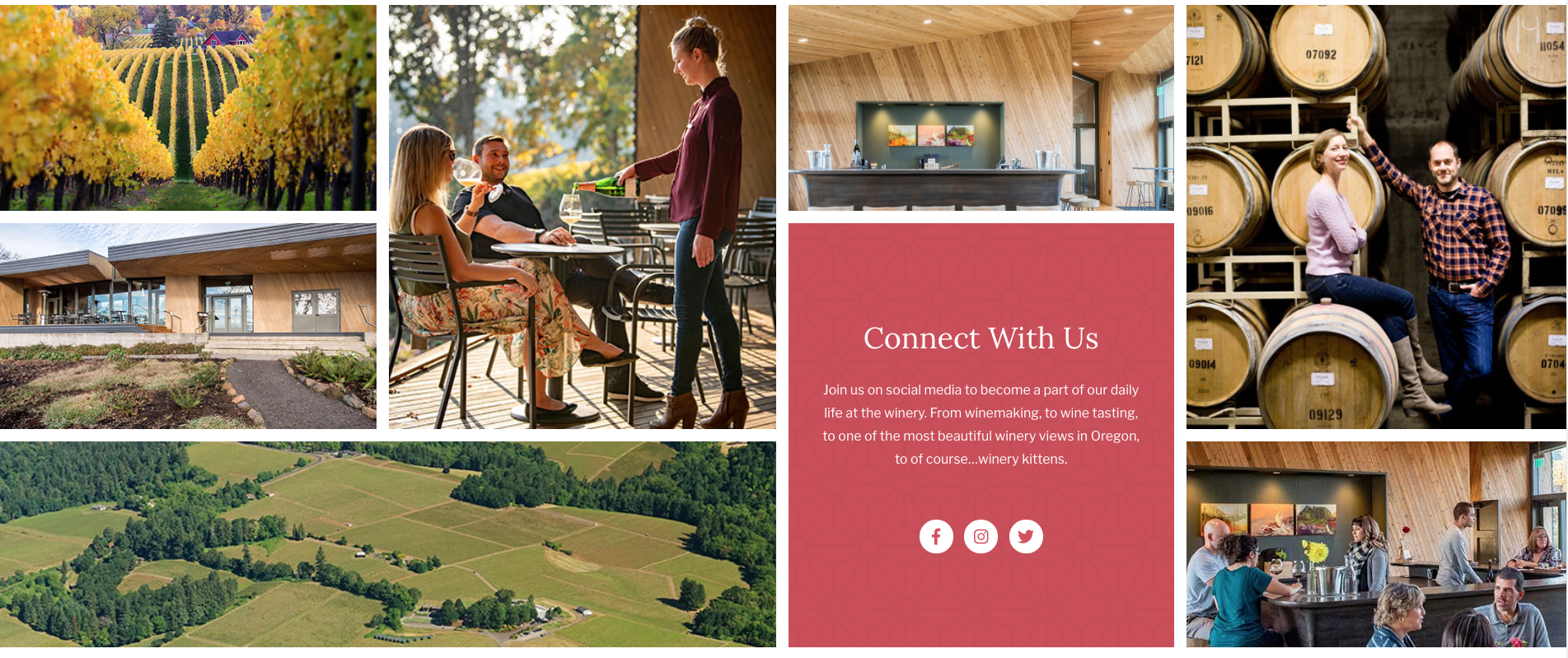 Finding a dynamic way of displaying Sokol Blosser's dedication to their values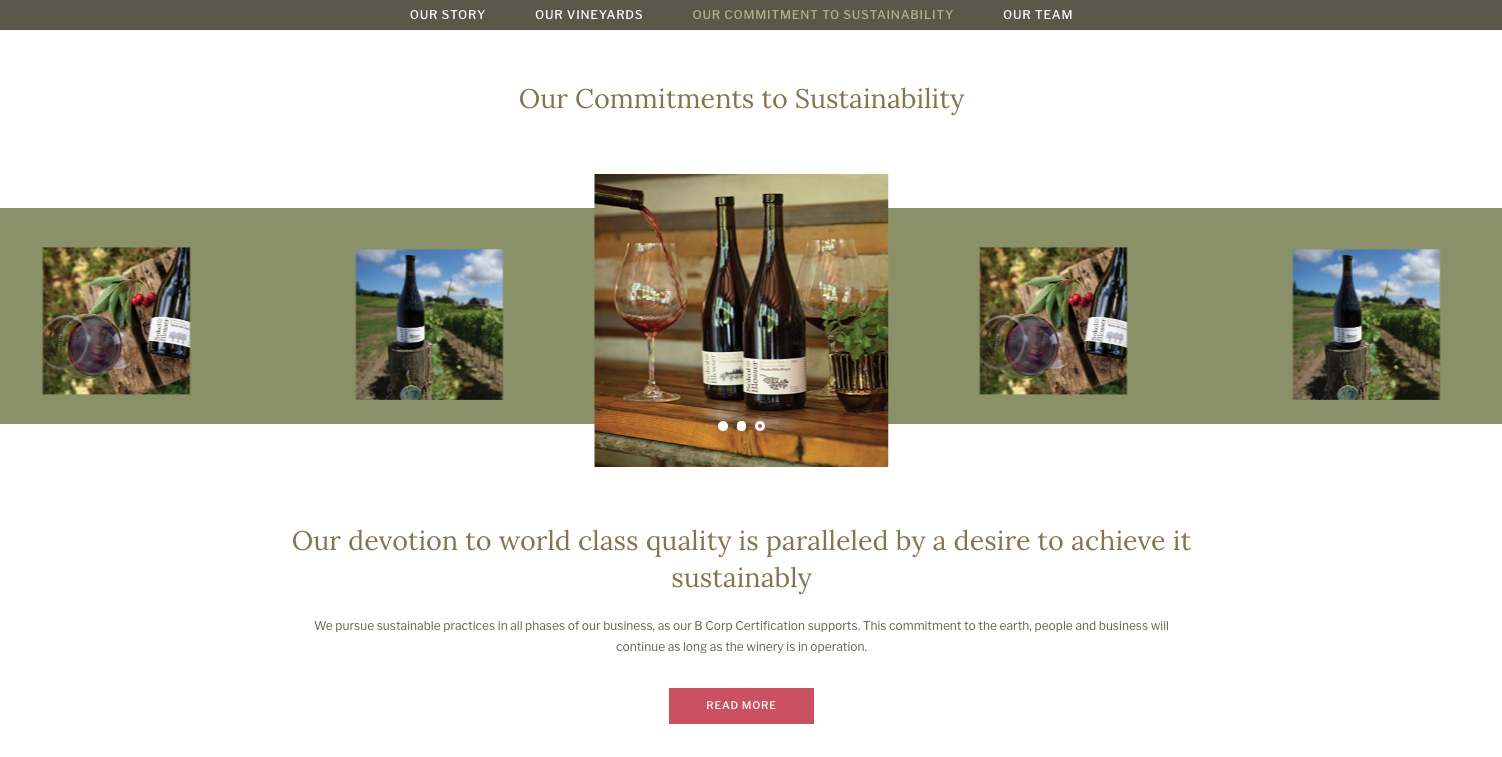 Distributors and Salespeople depend on Sokol Blosser to provide them with up to date materials used to promote the product. It was essential that we build an asset repository where users could download assets.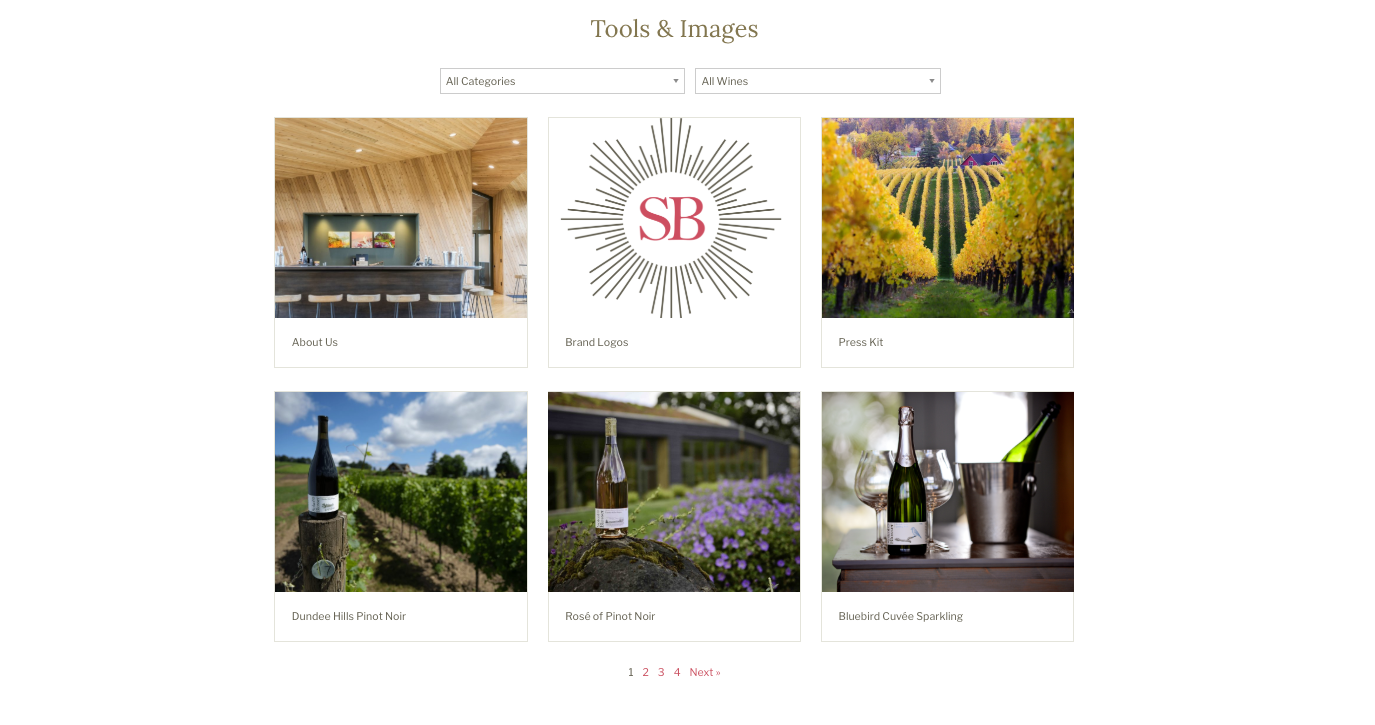 Sokol Blosser's new site We are so glad to have a beautiful new site which gives us the flexibility we need to communicate our story and offerings to the world. Alison Sokol Blosser, CEO, Co-President and Second Generation Winegrower Sokol Blosser winery became B corp certified in 2015 and has continued to lean into their "good to the earth" philosophy. They hope to be an example to future generations of grape growers and vintners. Sokol Blosser continues to be a family business with brother and sister team Alison Sokol Blosser and Alex Sokol Blosser leading the business. Alison serves as CEO and Alex holds the title and responsibility of head winemaker. They share the responsibility and title of co-presidents.
Sokol Blosser values align seamlessly with Cascade's philosophy and values were delighted to continue to work with an organization that has similar ideals.
The strategy
Sokol Blosser has been expanding their marketing efforts and a piece of the puzzle was a new website. With a brand refresh having taken place in 2018 it was time to refresh their website and take a look at their evolving needs.
While a large focus of the site was a need to be visually compelling, promote the Sokol Blosser brand and sell wine; there were several other factors to take into consideration. One being accessibility. Sokol Blosser is committed to ensuring all users enjoy a positive experience when navigating the site. Further, wineries around the United States are being served with lawsuits which claim that their websites are not accessible to all users. Integrating accessibility into the strategy process is now best practice at Cascade when planning the user experience and layout of content on the site accessibility was at the forefront.
The solution:
After completing a more traditional but thorough discovery and wireframing phase it was time to partner with Portland agency Cyphon Design to flesh out the look and feel and develop the site.
Cascade took the lead in strategy and project management while the Cyphon team flawlessly executed upon a fantastic brand translation and flexible development solution which exceeded client expectations.
Our role:
Project Management
Strategy
Partners in design
Partners in development
3rd Party Integration for ecommerce and distributor locations
Client training
Maintenance
The results
In even just the 6 days after the new Sokol Blosser site launched the analytics were already promising.
The number of sessions per user increased by 3.96%
The average session duration on the site increased by 10.40%
The bounce rate is down by 23.56%
New users on the site were up by 15.39%
Visit the new Sokol Blosser website at sokolblosser.com
How Can We Help Your Organization?
Get in touch with us and let us know how we can partner with you to overcome your unique challenges. We're up for task.