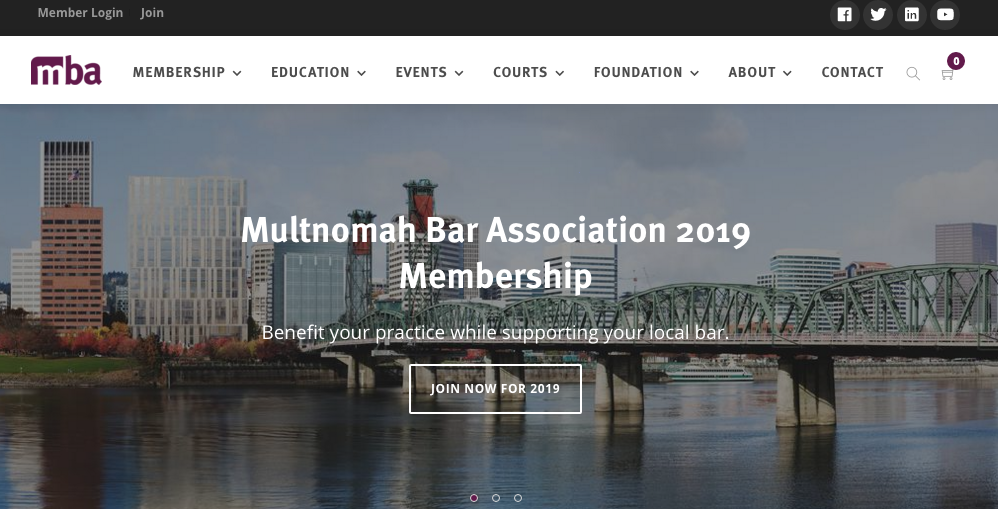 Our longtime client, The Multnomah Bar Association (MBA) has been serving the local legal and private community for more than 100 years and the time had come to bring their website up to date to match the services they provide. Our challenges included creating a more functional design that was mobile-responsive, a payment portal and streamlined way to control and update content.
The new site, built on our proprietary Evergreen platform allows for easy online payments for attorneys seeking to pay for continuing education programs, events and fees. Our Content Blocks now allow backend users to update, change and prioritize content quickly while still maintaining brand standards and consistency throughout the site. Additionally, the site is now mobile-responsive, not just mobile-friendly, which creates a much-improved user experience throughout the site.
This new and improved site won't last for the next 100 years, but it'll provide positive user experiences for the foreseeable future.