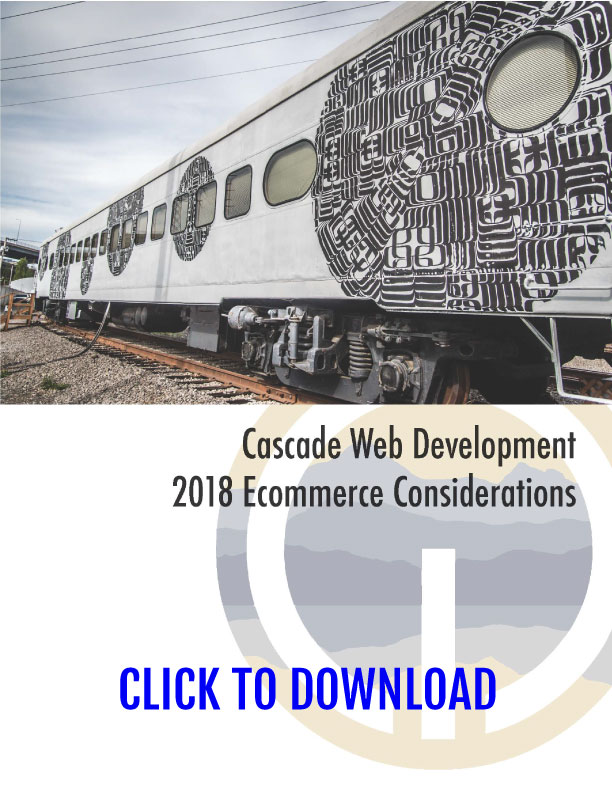 Ecommerce programs can take a multitude of shapes and sizes. It's a never-ending process of building, evaluating and adjusting to make the buying process better, faster and more convenient for the end user.
The Cascade Web Dev team has compiled a comprehensive collection of considerations, for any stage of your ecomm program, whether you're in the early stages or have been up and running for some time but need to find ways to boost efficiency.
In this six part series, we'll cover the major considerations from navigation through marketing and optimization.
1. Navigation
2. Products
3. Customer Buying Process
4. Digital Marketing
5. Marketing and Dealer Services
6. Shipping and Fulfillment
Ecommerce can be tricky waters to navigate and we'd welcome the opportunity to talk about your specific challenges. Drop us a note. If you have a co-worker or friend who shoulders the responsibility of an ecomm program, share away!