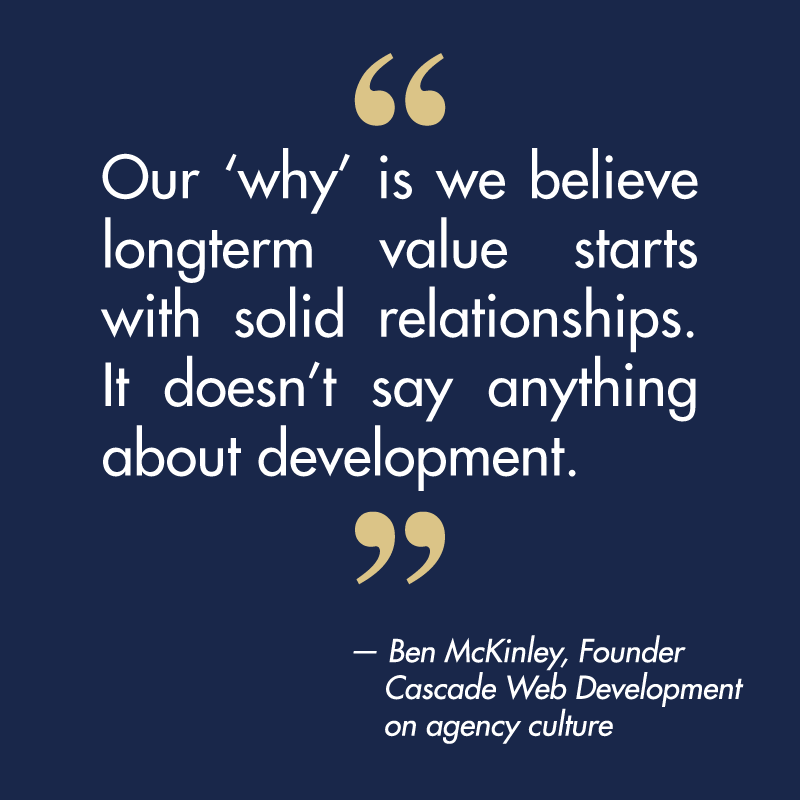 Our own Ben McKinley was interviewed recently for the first episod of a new podcast, The Dendrocast. This agency-focused podcast covers everything to do with the evolution of creative agencies, PR firms and all things communications. Ben sits down with Zach Hyder to talk about how agency culture is connected to things like productivity, social impact, B Corporations and the importance of diversity, equity and inclusion (DEI) at Cascade.
Zach Hyder is the Chief Growth Coach at
The Dendro Group
, a national consultancy serving professional services agencies including advertising, public relations and marketing firms. Zach helps them grow and thrive in an ever changing environment.
The podcast can be found on Apple
iTunes
and
Soundcloud
.