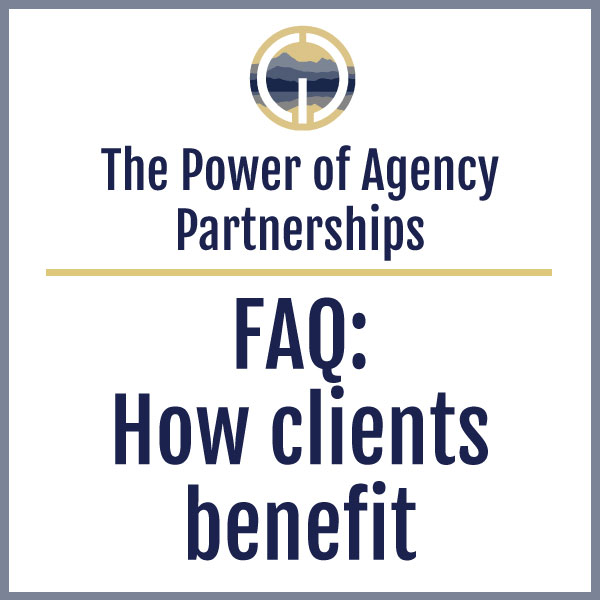 We believe in the power of partnerships to serve our clients' needs. When we were called upon to partner with Conveyor to help Tonkon Torp activate their refreshed brand with a new web site, we jumped at the opportunity. It quickly became evident that our two agencies view partnerships in a similar way. Do what you do best, and bring in subject matter experts to fill in the gaps.
Together, Kathya Acuña and I created a list of partnership FAQs that highlight our perspectives on the power of partnerships.
Question: What is the benefit of partnering with another agency?
Ben: In the ever complex world of sales and marketing, its our humble opinion that agency specialization becomes increasingly important to address the critical needs of client organizations. Cascade has been delivering high caliber web strategy, design and development services since 2001. We are really good at what we do. Content is not our thing. So when Tonkon Torp was looking to revamp their website and content, we paired up with Conveyor to deliver the best in class of both key elements.
Kathya: We believe in the power of collaboration and partnerships, and actively find ways to build the best team for each engagement. Our focus is business storytelling — finding and telling the stories that help our clients drive their business forward. This focus allows us to be masters of our craft. But it also means we often partner with other agencies when projects expand beyond our expertise. When it comes to websites, we enlist the help of development experts that can bring the technical know-how that will make the project a success. When tackling Tonkon Torp's website, we partnered with Cascade to build a site that would bring the firm's new brand to life.
Question: What happens if the partnership is not successful?
Ben: If one relationship proves ineffective, clients have more options to make smaller team adjustments vs. having to find a new agency to manage all aspects. This can result in the need for more relationships for a client to manage, but with that comes flexibility and control.
Kathya: When you distribute the workload based on expertise, it reduces the client's exposure to a sticky relationship. This means the client is always in control because the differentiation of roles gives them the flexibility to replace one of the parts without compromising the others.
Question: How do you guarantee the client experience?
Ben: We over communicate with our partners to ensure it feels like the client is working with a single team. This client experience is optimized with each new project. Clients also have little if any visibility to the 'expert's' experience or working relationship with the agency. Where do these contractors sit on the spectrum of skill and cost? It's critical that services be delivered up to (or down to) a certain standard. Nobody is interested in a beautiful site design if it takes forever to load or renders errors on every page.
Kathya: Clear expectations and constant communication. A good partnership between agencies means both parties understand where and how they add value, what parts of the project require collaboration, and how they impact each other's workload and scope. If the agencies are able to establish a good partnership, they will act as a united front. When this happens, the client gets the best of both worlds.
Want more answers? Keep reading over at Conveyor's blog.
—
Ben McKinley is founder and CEO of Cascade Web Development. Founded in 2001, Cascade focuses on complex web strategy, design and development of solutions that allow our clients to effectively tell their stories and crush their organizational goals.
Managing Director Kathya Acuña leads the Conveyor client services team. Conveyor is a strategic communication and marketing agency specializing in business storytelling. We combine brand strategy, communication and storytelling to help clients reach the people they care about.
Conveyor and Cascade teamed up to do a full-site refresh for Tonkon Torp, Portland's premier law firm for business counsel and litigation. With more than 90 attorneys, dozens of practice areas and a legacy spanning four decades, the project required a combination of business storytelling, streamlined design and expert development to bring Tonkon Torp's new brand to life. The site launched in April of 2018, and you can see the results here: Tonkon.com